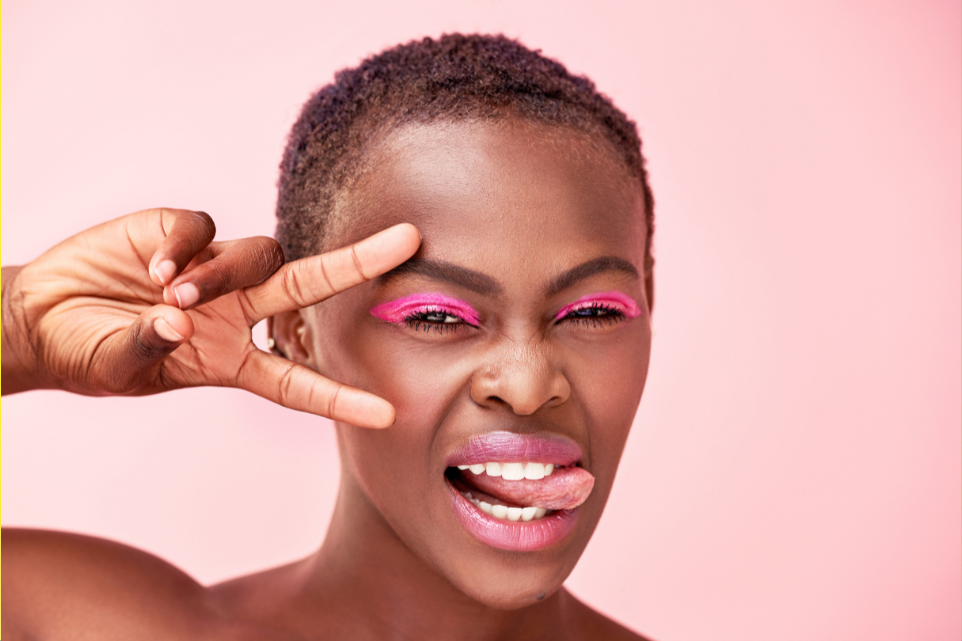 How to Create an Avatar that Sells!
You may have heard that Fancentro is doing a major makeover of both the look and functionality of the platform. With these changes, we want to make sure that your avatar (aka one of your BIGGEST selling tools!) will help you pull in as much traffic as possible.
When the new look of Fancentro is consistent, EVERYONE will benefit. That's why we want to provide all-new guidelines on how to take a great avatar photo that will look amazing to your fans.
Your avatar is the first thing fans see before they connect with your page, and it's pretty simple: if the image is interesting to them, they click it. And there are some basic guidelines you need to follow if you want your avatar to really shine!
Your photo must be high quality. The more professional your avatar looks, the more clicks you're going to get.
Focus on highlighting your lifestyle, NOT just your appearance.
Let your personality lead the way. Sexy photos are a dime a dozen, so show fans what makes you different!

Mainstream photos will give you better results.
Still not sure? Check out these BIG names with all-new looks!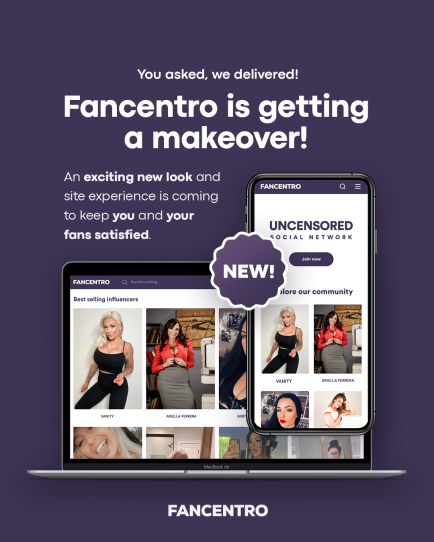 As you can see, these avatars are not the average sexy pics that Fancentro used to feature in the directory. They're sleeker, more focused on personality, and they say something about the influencer featured.
At Fancentro, we work with a LOT of influencers, and we've seen a thing or two about what helps things sell. And one of the biggest mistakes a lot of influencers make is going the super-sexy avatar route when, in reality, lifestyle photos work much better when it comes to converting sales.
Why Lifestyle Photos?
Think about the influencers you've seen on social media. The fact is, incredibly hot models are not hard to come by! You can scroll through any feed and find dozens of beautiful people that will appeal to a variety of tastes and preferences.
So you don't want your avatar to be something that's a dime a dozen. You want a photo that's going to make people not only notice you, but want to know you.
With that in mind, your first goal when creating your avatar should be to highlight what makes you different–not what makes you the same. Personality and intrigue is a huge selling point when it comes to fans, and when you think about it it makes perfect sense. Adult content is incredibly easy to find. You can hop on Twitter and see explicit content any day of the week. So why do fans seek out something more? Because they're not looking for simple sex or nudity…they want intimacy. They already know that they'll be getting your hottest exclusive content when they subscribe, what they really want to know is the person behind that content. By "knowing" you on a more personal level, your content becomes much more appealing.
So how do you take a great lifestyle picture that will intrigue your fans? Not to worry! We've got some tips to help you craft the perfect pic!
Quality is Key
You always want to put your best foot forward when you're shooting photos, but your avatar should be especially crisp and professional. By displaying a professional-quality avatar, your fans will understand that they are going to be getting top-of-the-line content from you. You don't have to hire a professional photographer to take your avatar pic–smartphones have incredible cameras and there are tons of photo-editing apps you can use to create the perfect shot on your own. Here are a few simple things to consider before you start shooting.
Lighting and Color
Should you shoot your avatar in natural or artificial light? What is the best time of day for the most flattering light? What colors will make your avatar really stand out? There are formulas for dressing in the most flattering color palettes. If you have a warm skin tone, colors like oranges, reds, golds, magenta, and turquoise tend to be your best bet for a great pic. If you're more on the cooler side, try purple, royal blue, ruby, and emerald green. For an avatar it's best to avoid anything too neutral, because the goal here is to POP!
Composition
Are you going to be alone in your avatar or do you want to surround yourself with other elements? The right composition can really help highlight your personality, so consider incorporating things you enjoy into the photo with you.
Editing
Every professional photo you see has gone through editing. There are tons of amazing apps that will help you professionally edit your photos and give them the polish that they need to be truly eye-catching.
Not sure how to go about shooting that perfect pic? We've got amazing tips that will help!
Let Your Personality Shine
Do you have hobbies or interests that would make your photo more intriguing? Use them! If you're an artist, consider an avatar that shows you hard at work on a project. If you love nature, give your fans a taste of what you're like outdoors. Fitness buff? Get a great action shot that shows off your strengths. Anyone can take a sexy photo draped across a bed, but that doesn't tell your fans anything about who you are. Use your avatar as an opportunity to show them the real you. Believe us when we tell you, it will make all the difference!
When your personality shines in your avatar, people are going to automatically be drawn to learn more about who you are, and that will make your content far more appealing to them. Beauty is easy to come by, but intriguing personalities are much harder to find. Your beauty will speak for itself, so let your personality take the spotlight.
Think Mainstream
Being more mainstream in your avatar can help you in a number of ways. It's safe for work, safe to share on socials, and people are naturally attracted to things that are mainstream. So what is mainstream content?
When people talk about things being "mainstream", they're referring to trends that are current and popular with a large majority of people. Art, films, music, books, and other types of popular media are great examples of mainstream content. When you're thinking about your avatar, incorporating more mainstream elements into the design will help showcase your personality and make you more appealing to fans.
Clothes are a great way to help create a more mainstream look in your photo. While bikini and lingerie pics might be sexy, they're also pretty basic and tons of people are already doing it. Consider dressing in a more interesting fashion trend for your photo — even jeans and an edgy T-shirt can help you look more mainstream. Sexy doesn't have to be about showing tons of skin, it's more about eluding confidence in who you are and knowing that you're the hottest thing out there no matter what you have on.
Mainstream photos are NOT about being boring or basic. They're about using elements that people are naturally attracted to and giving them your own personal twist. Ask yourself: How can I create an avatar that will appeal to a large audience, and how can I make it my own?
Help! I Need More Examples!
Not to worry! Here are some more reference pictures that will help guide you to create your perfect avatar!