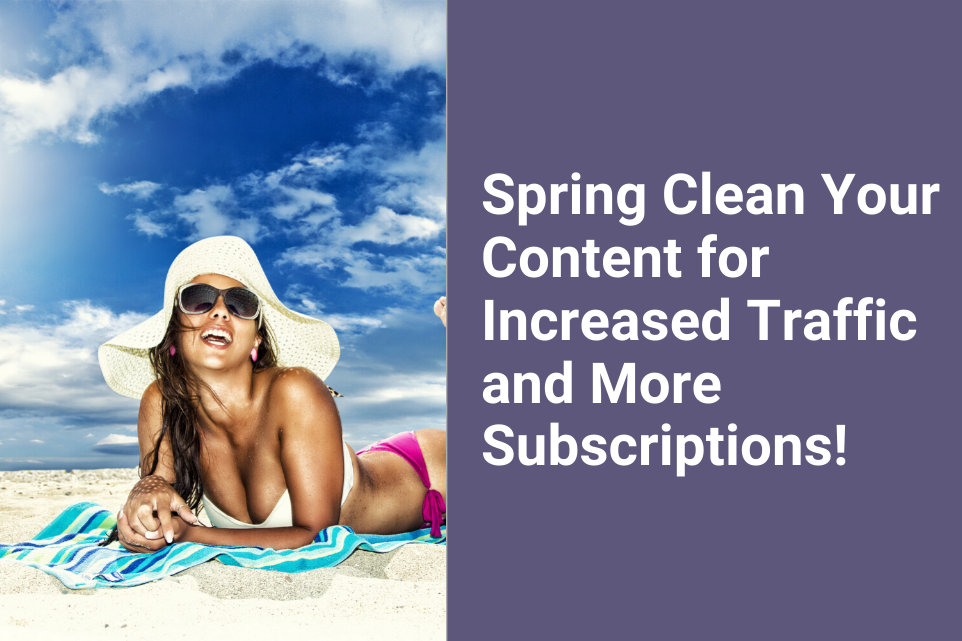 Spring Clean Your Content for Increased Traffic and More Subscriptions!
Spring cleaning isn't just for your closets–it's also a great way to improve your page, get better traffic flow, increase conversion, and start earning more money now that the weather is warming up. Your site visibility (i.e. search engine results) has a lot to do with the freshness of the content on your page. If you haven't updated in a while, now's the time to do it. Here are some great tips for how you can give your page a fresh new overhaul now that spring is here.
Audit Your Content
A content audit is done by taking a look at your content to see which items were best-sellers and which didn't perform as well. This is a great opportunity to figure out what type of content your fans love to see from you and create more like it. FanCentro has a ton of features that you can activate on your page to determine what is selling. Check out your Clips and see what the top sellers were to get an idea of what your content plan should look like in the future. Go through your DMs and see which messages got the most unlocks. Look back on your live streams to see which menu items got the most tips. There is plenty of information to be gained simply by seeing which content brought in the most money over the course of the year and tweaking your content plan to include more like it.
Refresh Your Page
You should also take this opportunity to check out your page and give it a polish. Make sure you're using the best SEO keywords, rewrite your welcome message, check for any dead links, and maybe add a few new pictures to your gallery. Your existing fans will love to see a fresh new look, and new fans will have all your best information available to them the minute they land on your page.
Change Up Your Welcome Video
If you have a welcome video on your page, giving it an update is a great idea as well. You can tease fans on all the hot new content you have planned for the summer months!
Add Fresh Content
Doing a big content drop is another great way to refresh the look of your page. Add a few new Feed posts, put up some new clips, and DM fans with a new crop of locked content to generate some passive income. You can also create a livestream calendar so fans know when you'll be going live! Need ideas on how to generate content in a hurry? These posts can help.
Your FanCentro page deserves just as much annual upkeep as everything else in your life, and with a little extra attention and TLC you'll see your income and your fanbase rise!