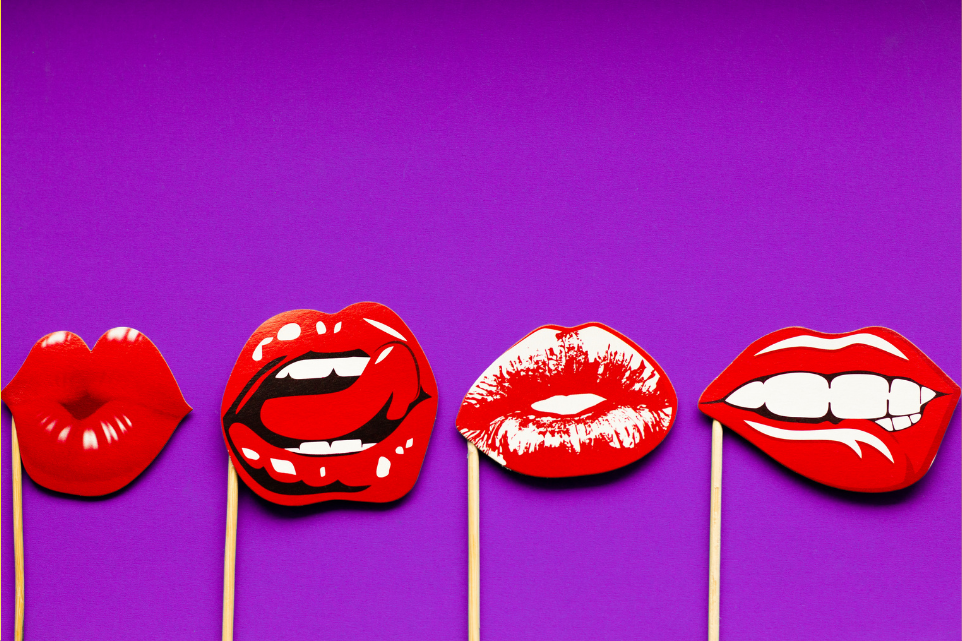 How Ethical Porn is Changing the Face of the Adult Industry
When most people think of porn, their minds go straight to mainstream content. It makes sense–mainstream content is professionally produced and studios have spent a long time learning what sells and what doesn't. In short, mainstream porn knows the market, so that's good, right?
Well, no. Not really.
The problem is, mainstream porn, while incredibly popular, has a particular goal in mind that isn't always in the best interest of its audience or its performers.
One of the biggest issues with mainstream porn is that much of it is male-centered–that is, it is mainly concerned with getting cis heterosexual men off, with no thought to what might be arousing to women. That's a pretty big slap in the face to a large portion of their viewers. Mainstream porn is full of male-centric fantasies, can seem degrading to women, and may not have the performers' best interests in mind. When viewing mainstream porn, there is no way to know if the content was produced with the consent of everyone involved, or if a fair wage was paid to the cast and crew.
So what's the solution? If you're an independent content creator who is looking for a way to produce adult content that is designed for the pleasure of both men AND women, and supports its performers, consider learning more about ethical porn.
What is ethical porn?
Ethical porn aspires to a much higher bar  than mainstream porn. It's focused more on sharing reality than fantasy — which includes making sure that the content is enjoyable for both men and women. There is no one-size-fits all to ethical porn. You'll see real people, with real bodies, engage in real sex. There is a great deal of diversity amongst the performers, with a focus on female arousal, as well as male.
While there are studios that produce ethical porn, one of the best things about it is that you can easily create it as an independent performer.
And your fans can feel good about purchasing ethical porn! In ethical porn, content is made with the consent of every performer and puts the comfort of the performers and crew first and foremost. Not only that, when you watch ethical porn, you can be assured that everyone involved, cast and crew, were paid a fair wage for their work.
What Are the Benefits of Creating Ethical Porn?
More traffic
Ethical porn focuses on the perspective of all viewers, not just men. Can you imagine how much more traffic you can pull in when you are catering to everyone, regardless of gender? You're literally opening up to more than half the population! And ethical porn is an incredible option for female performers, because it shows what pleasure looks like for women, not just how women can pleasure men.
Be Yourself
While mainstream porn often has a 'type', ethical porn welcomes everyone. Again, it's about real people who have real sex. There aren't glossy filters, it's a more real, raw experience for the viewers.
That means showing people enjoying sex, no matter their gender, age, body type, or sexuality. It means inclusivity. It means giving the audience the option of seeing people just like them. When mainstream porn is so focused on setting unrealistic expectations (and most people will NEVER find themselves represented), ethical porn opens up all new doors to create more realistic standards.
Does that mean lowering filming standards? Absolutely not! You want to do everything in your power to film as professionally as possible, but the standards are yours to create. You can produce quality content without worrying about the shiny standards set by mainstream porn.
Get Paid
Even ethical porn costs money to produce. The revenue  it generates should be fairly distributed to everyone involved in making the content. Since there's not a studio taking the bulk of the income, profit should be shared with  those who are actively creating content. If you're an independent creator, setting yourself up on a platform that will allow you to charge fairly for what you produce lets you become financially independent.
Be Safe
Ethical porn concerns itself with the safety and well-being of its performers. Too often we hear horror stories of the damage inflicted on performers who are asked to create content they are not comfortable with, causing immense psychological pain. In ethical porn, everyone is on board, from the performers to the crew. Boundaries are not only set, they're respected.
Don't Fake It
Mainstream porn is FULL of women depicting pleasure without actually feeling any. Ethical porn, on the other hand, is specifically focused on showing what pleasure actually looks like for a woman, and giving real depictions of sexual satisfaction. Real sex simply doesn't look the way its portrayed in mainstream porn. Ethical porn is more focused on creating a genuine experience for the viewer, which means real stimulation, real orgasms, and real enjoyment. It doesn't just show sex, it shows intimacy.
What's the Bottom Line?
At the end of the day, it's up to you what kind of content you produce, whether you work with a mainstream studio, a studio that specializes in ethical porn, or as an independent performer. But no matter which option you choose, ethical porn is a great way to not only gain autonomy, content, and fair wages, but also increase traffic by providing an immersive experience for your audience.