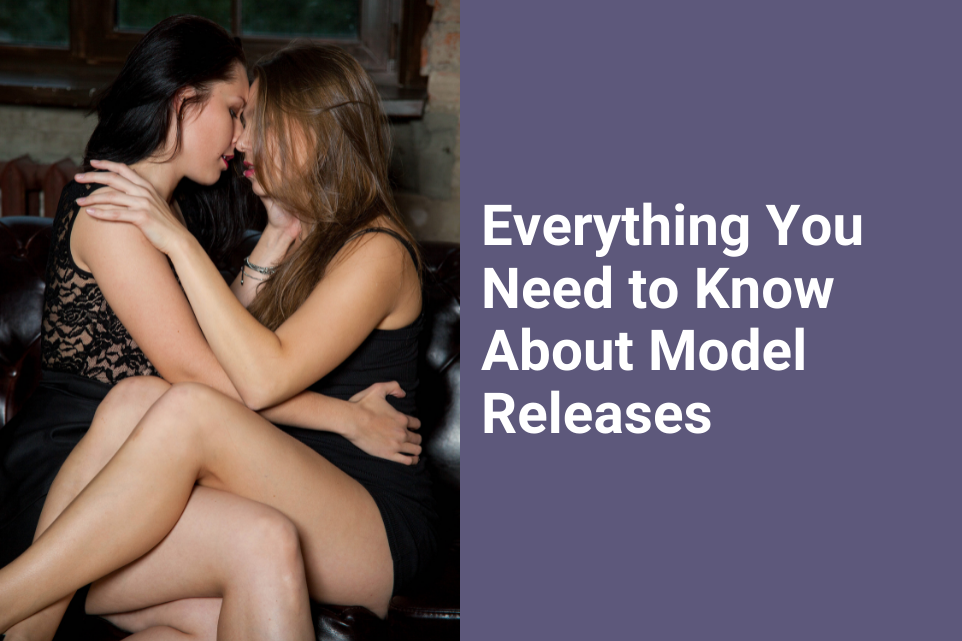 Everything You Need to Know About Model Releases!
Model releases are a necessary part of shooting content with another person–in fact, it's extremely important to have a release in place before filming even begins. While it may seem like an inconvenience, a model release is the best kind of insurance you can possibly have against issues that may arise down the line.
What is a Model Release?
A model release is a document that lays out all of the conditions of the shoot and indicates that each party consents to filming and distribution. The contract should be drawn up as a two-way street, with obligations required from each party. You must also take "consideration" into account. From a legal standpoint, "consideration" means something of value.
It's important to have all of this information laid out and fully understood by both parties before shooting ever begins.
While you can include any clause in your contract that you like, there are some basic questions your release should answer:
Will you be posting the content or will you both have the option to post it?
If only one of you posts the content for sale, will there be consideration given to the other party?
Are there any restrictions to the type of content that will be shot?
Are both parties required to have a health screening prior to the shoot?
How long will the terms in the contract be valid?
These aren't the only questions a model release can answer, but it's a good jumping-off point. By using a simple template you can craft a release that suits the need of a specific shoot, or create a boilerplate contract that you can use across multiple shoots.
Another element of a model release is identification. In order to successfully execute a model release you should have proof of identification as well as a photo of the other person. An easy method to obtain both is to take a close-up shot of the model holding their identification up (make sure it can be clearly read).
Pro-tip: Always scan an electronic copy of your model releases AND photo IDs for quick access. That way it will be easy to find the information you need.
Creating Your Own Model Release
Need ideas for your model release? This link will give you a variety of model release templates for all different situations.
If you would rather customize your release to your terms, here are some great apps that will help you create the perfect model release:
Model Releaser
With tons of features to offer, Model Releaser is among the most popular model release apps out there. It also has a well-organized user interface that makes it easy for you to find everything you need.
Easy Release
Easy Release offers the usual features that most apps also have. But one element that makes it stand out is that it lets you create a multi-page release.
Releases by 500px
Its simple user interface makes it a favorite among many photographers. The experience feels like filling out a regular document but in a digital platform.
Releases by Snapwire
If you need a simple and hassle-free model release app, then Snapwire is for you. It's free to download and use.
Model Release X
Model Release X allows you to import Google contacts to fill out the forms. It would save you a lot of time since you don't have to type in all the information yourself, anymore.
Adobe Acrobat's Fill and Sign
The app will then turn your model release into a PDF which you can use to sign your documents on your screen, save it online, and send it to other people with ease.