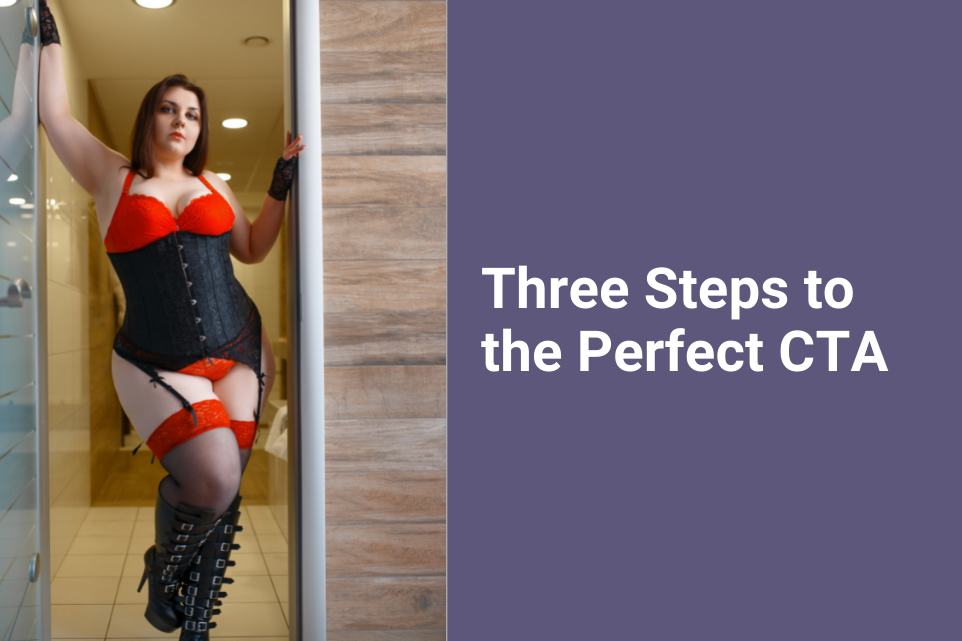 Three Steps to the Perfect CTA
There is a simple, but incredibly effective, way to improve your odds of making a sale with every piece of content you publish. Whether it's a Story, a social media post, or even a DM, you should never hit "Send" until you've included a call to action (CTA).
What is a Call to Action?
A call to action, or CTA, is a short, but very specific phrase that will direct your fans toward the goal you're looking to achieve. Phrases like, "Follow me!" "Comment below!" or "Get Access!" are all examples of CTAs. They give the reader deliberate instructions on what to do next. A CTA gives your post direction, so that instead of just viewing your content, your fans are guided toward the next step. For an influencer, that goal is always the same: earn money! A CTA will guarantee that you won't miss out on sales, leads, or other money-making opportunities.
On FanCentro, the direction is clear. You want fans to find you, follow you, and then subscribe to your content.
Discover→ Follow→ Subscribe = $$$
Common Calls to Action
Calls to action don't have to be crazy complicated, but they should always be powerful. You generally have between two and six words to get your point across, so the phrases you choose are extremely important. Here are some common calls to action you've probably seen:
Start today
Buy it now
Register to join
Click here
Request a quote
Swipe up for more
Any type of call to action is a positive addition to your content, but you shouldn't settle for 'good enough'. CTAs should always be brief, effective, and with a goal in mind.
How to Write a Call to Action
While calls to action should aim to be simple, there are a few steps you should take when you're writing one. It's easy to slap any kind of CTA on a post, but taking a moment to really consider your message will go a long way toward making sure it's effective.
1. Be clear about what you want them to do
It's important that your CTA is crystal clear. Something like "Click Here" may be obvious enough, but it really doesn't give much information. Click here for what? What's the goal? Depending on where the click is sending your fans, you want to add a bit more clarity to your CTA by including more details.
Click here for exclusive content
Click here to follow for free!
Click here to subscribe
The more specific your language, the more effective your call-to-action will be.
2. Explain the Gain
Remember when I said you have about two to six words to make your CTA stick? That's not because of space restraints, two to six words are about the most a casual browser is going to bother to read. So you need to really make it count. People on social media generally have extremely short attention spans, and you want to make sure you bait your hook well.
No one wants to do something for nothing. In order to make a real bang, your call-to-action needs to talk about what your fan will get.
Click here to subscribe for more!
Swipe up for exclusive content!
Comment for a chance to win!
Follow for a hot DM!
These calls to action tend to be a little longer, but you'll also get a lot more bang for your buck.
3. Use images
Influencers have an obvious advantage here. While other companies may struggle to make utilities or streaming services sexy to a viewer, when you're an influencer, you have mastered the art of setting a thirst trap. And once you have an image, adding a CTA is the cherry on top. Consider using photos or clips to help persuade your fans that there is a lot more waiting for them on the other side of your CTA.
Looking for more tips on how to earn the most money for your content? Check out CentroU or hit up our success coaches for one-on-one help!