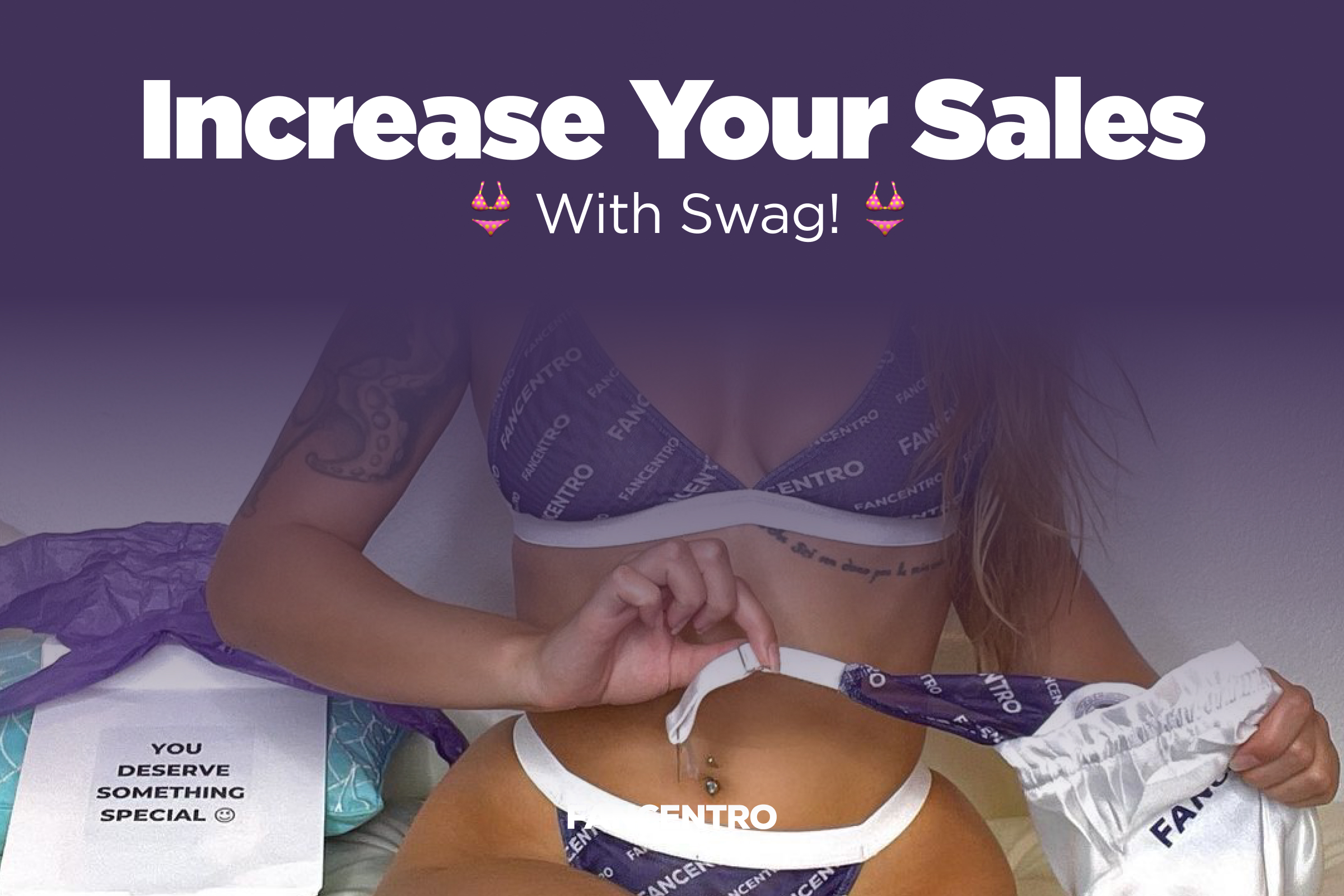 All the Influencers are Doing It…Boost Your Business Using Swag!
What's the Deal With Swag?
Swag is merchandise that people give away in order to create a buzz about their brand! It started out as a tool for large companies in different marketing campaigns. But now swag is an incredible tool used by influencers and boss babes of all kinds as a way to involve their community/fans and make extra $$-maybe the swag itself doesn't always make the money directly, but it's a chain reaction! Hype & excitement & camaraderie build community. Without community, without clients, there are no businesses. Think of youtubers and instagram influencers- the reason they are so successful is because they have fans that feel truly connected to them and their lives, so of course they are also using swag as another way to give a piece of their branding/content to their fans to deepen the connection & YOU can do the same!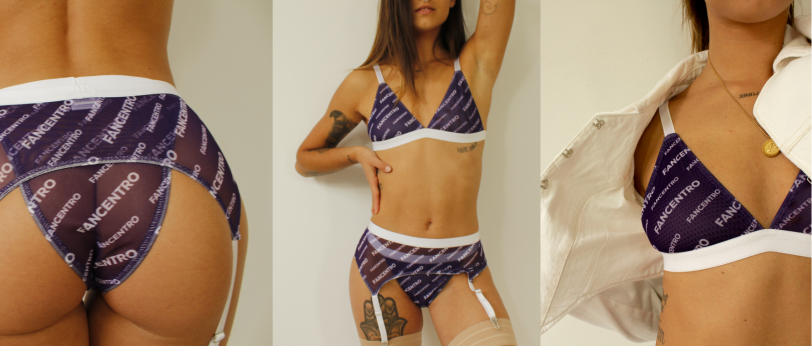 Why is Swag Important for Content Creators? 
Having your own branded swag isn't just a sick idea and a fun chance to be creative, it's also a super practical and useful tool for content creators! It's free advertising for you and your special brand. Think about what you're most known for and try to create around that. This is an amazing way to create something tangible that echoes the values of your branding/niche. For example, we're really excited about our line of swag because it serves so many incredible purposes. We are able to provide our models with something special to show our appreciation but we are also providing you with something that can be worn to make more amazing content while repping the platform! All of our swag is designed by the team of women in our Barcelona office, and produced by a woman-led business that creates the pieces sustainably and ethically. Female empowerment/empowerment in general are core values of ours, so we have been passionate about upholding them in the production of our swag. SO- think about what best represents both you & your fans you'll be on the track to knowing exactly what kind of swag to produce!
How Can You Use Swag to Earn Major 💰??
Think about different ways you can promote your profile. Think about your audience and what they like. For example, maybe your male audience would love to have baseball caps and t-shirts. Or your female audience might love to have a bikini or lingerie just like the kind  that you wear. You could put your picture on a shirt. Or sign your name and put your cute, swirly signature all over different types of swag. Here are a few examples of swag you could have: 
Shirts

Hats

Tote bags

Beach towels

Water bottles

Lighters 

Bikinis

Lingerie
Pro tip! Why not try selling your used swag?Things you've worn!? Just think about how much your fans would love it…
Sexy Summer Swag Giveaway at Fancentro 👙
Alright so all of this talk about special swag was really to lead into telling you.… We have an amazing Sexy Summer Swag Giveaway for you to enter! We have put together a special summer pack just for you. It will make your sexy, sunny summer even brighter! To enter all you have to do is tag @fancentro in a hot summer pic on TW, and tell us about your sexiest fantasy that you plan to fulfill this summer! There will be 3 winners- the top 3 tweets with the most likes from your fans will win. The giveaway is open from Thursday to Sunday, June 16th – 19th. We'll reveal the 3 winners on Monday, June 20th. We can't wait to give you a lil something special to help you go out and have your ultimate hot girl summer!
Want to stay on top of tips, trends, and the latest tools? It's as easy as 1-2-3!
Follow

our socials

@fancentrotribe

for new posts, contests, money-making tips, and more!

Get the hottest news of every month by signing up for our

newsletter

!

Contact a success coach at

success@fancentro.com

for one-on-one advice from an expert!