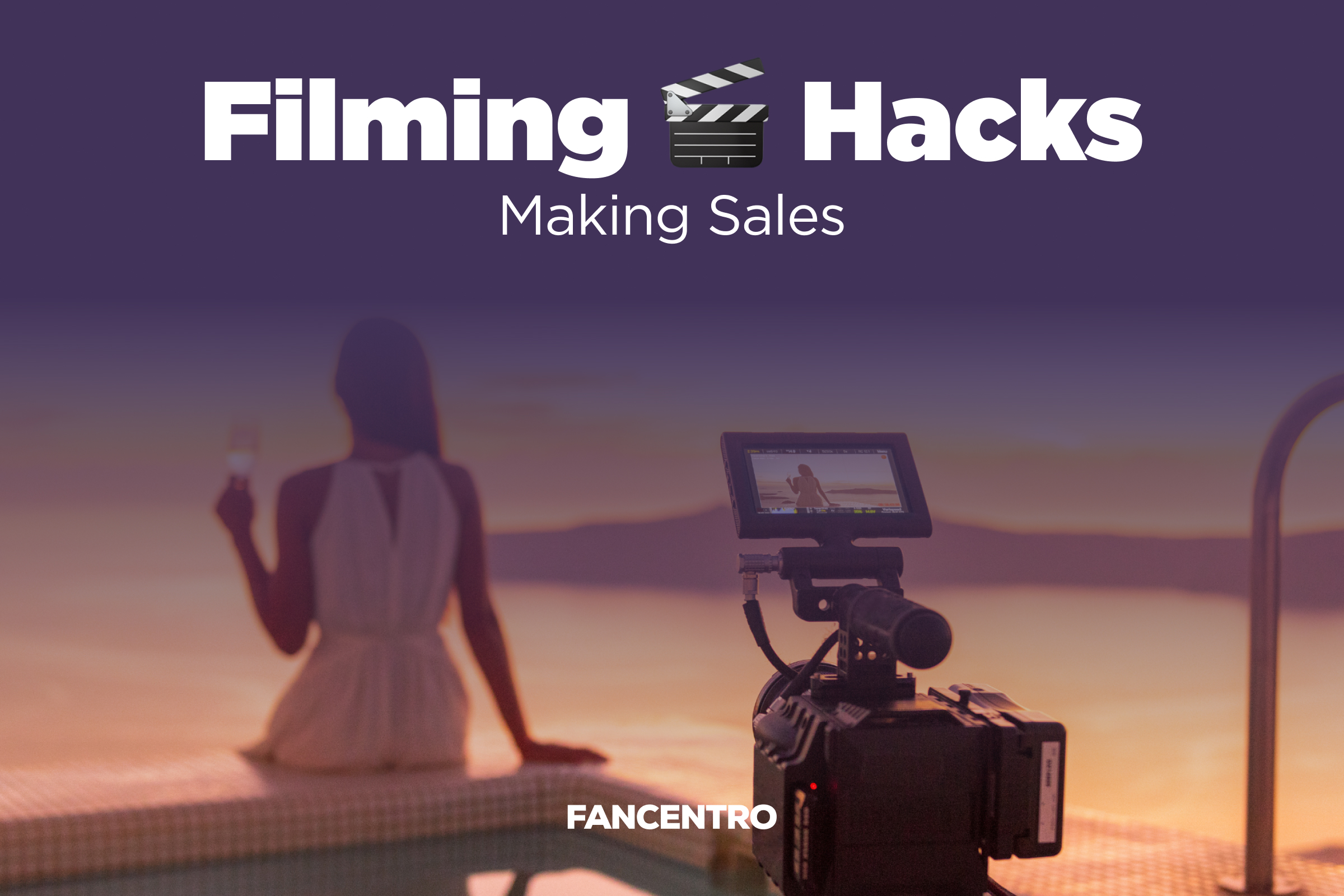 Try this Filming Process to Make More Sales!
One of the most frequently asked questions that our support team gets asked is, "How do I keep fans interested"? Well, the short answer looks a lot like: "being active and engaging with them often". But, of course, there are lots of little habits and tricks that top-selling content creators use when they're communicating with fans to help them make sales & build lasting relationships with their fans. To let you in on the not-so-secret-secret, it ALL starts with the filming process.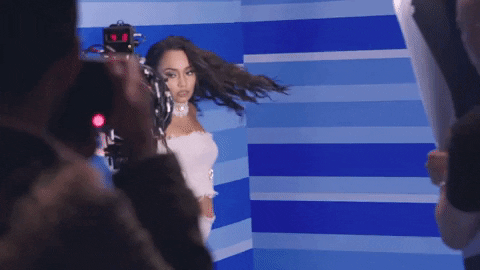 If you set up a filming checklist, to create small pieces of content for every step of the sale making process, you'll be able to smoothly go from SFW marketing on social media, to follows on Fancentro, communication via DM and best of ALL, subscription package/clip sales! Sounds like a plan? Ok, let's talk about what boxes to check every time you sit down to film content for your fans.
Step 1: 
Take a few selfies and make sure to cover all of your bases: you'll need at LEAST one SFW photo (flirty, silly, teasing) to use to promote your new content on your social media accounts and you'll also need a few NSFW photos to promote the new content to your followers via DM. 
Note: Feel free to play around with the styling, but also keep in mind what kinds of photos you've used in the past that have really lured your fans in. Think: booty, POV, mirror selfies?
Step 2:
Take photos for your NSFW photoset- you can decide how many photos are the norm. We recommend including at least four images for each photoset.
Step 3:
Film a sexy little trailer for your explicit clip. This is a small extra step that goes such a long way. Fans will have a lot more comfort & ease purchasing something if they know what to expect. Spend a few minutes setting the scene & use this trailer as an opportunity to speak directly to them, getting them ready for an irresistible purchase. 
Step 4:
Film the explicit clip! We know that these longer clips, especially if they're scripted/preplanned don't always go according to plan. It can often take a lot of work with getting the perfect angles, making sure the lighting is right, setting up sound & knowing the storyline, so try to go over all of these details ahead of time to have filming go super smoothly the first time!
Step 5: 
The last step is totally optional but it's a perfect opportunity to make even more sales, and your future self will thank you for the extra cash it can bring you. Filming a bonus clip, generally something that is marketed as a 'behind the scenes' or  'extended version' clip  is a perfect way to UPCHARGE in those DMs! This is the kind of content to have on hand when one of your fans DMs you telling you how much they loved your clip or photoset. Having "exclusive" content is always an incredible strategy for upselling.
We hope this guide helps & be sure to tag us on all of your promotional posts so we can help drive the traffic to your page & help you make more sales!
Want to stay on top of tips, trends, and the latest tools? It's as easy as 1-2-3!
Follow

our socials

@fancentrotribe

for new posts, contests, money-making tips, and more!

Get the hottest news of every month by signing up for our

newsletter

!

Contact a success coach at success@fancentro.com for one-on-one advice from an expert!