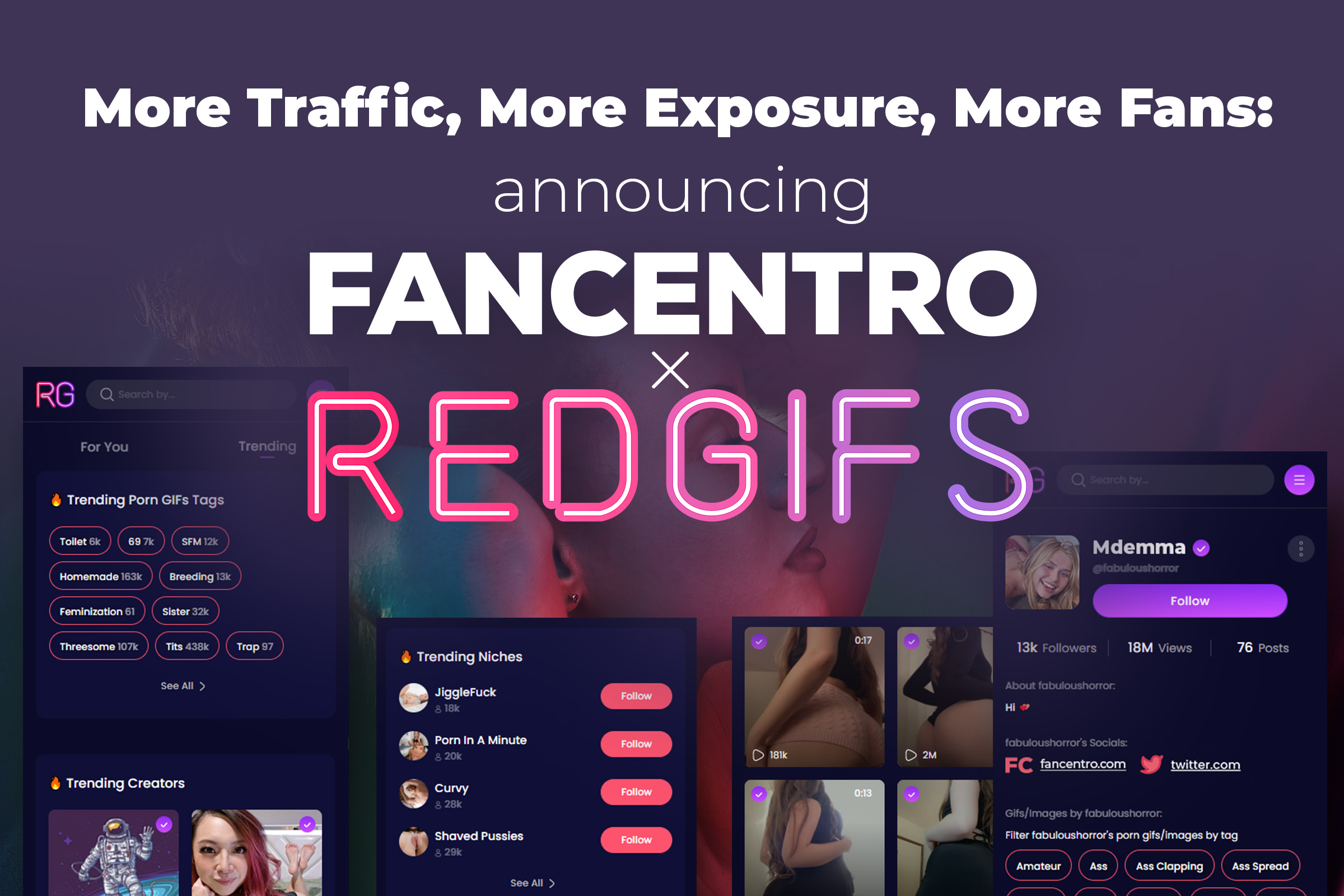 More Traffic, More Exposure, More Fans: Announcing Fancentro X RedGIFs
We are thrilled to announce our new partnership with RedGIFs, the NSFW site with over 60 million monthly users. As the most trusted Embed Partner for Reddit, RedGIFs is a hotspot for attracting new fans and promoting your content like never before. And now, you can promote your Fancentro page on it too!
Creators on RedGIFs can now link their Fancentro page to their RedGIFs profile page, providing an amazing opportunity to get more traffic and exposure. RedGIFs offers a magnitude of benefits for creators, and you can learn more about them by clicking here.
So how does Fancentro x RedGIFs benefit you?
For starters, you'll be sharing your content with a massive audience, potentially getting discovered by millions of new users. RedGIFs is super user-friendly, and you can use their video-editing tools to trim your clips to perfection.
Moreover, just like on Fancentro, you can add tags to your content on RedGIFs. Check the trending tags/categories and apply them to your GIFs to attract the right fans. Converting your content on RedGIFs also seamlessly works with promotion on Reddit, hugely increasing your exposure. Potential fans will land on your RedGIFs profile and then have a one-click option through to your Fancentro Profile.
Don't miss out on this incredible chance to take your career to the next level.
If you already have a RedGIFs account, be sure to add Fancentro to your profile. If you don't have an account yet, what are you waiting for? Click here to get set up.
Want to stay on top of tips, trends, and the latest tools? It's as easy as 1-2-3!
Follow our socials @fancentrotribe for new posts, contests, money-making tips, and more!
Get the hottest news of every month by signing up for our newsletter!
Contact a success coach at success@fancentro.com for one-on-one advice from an expert!