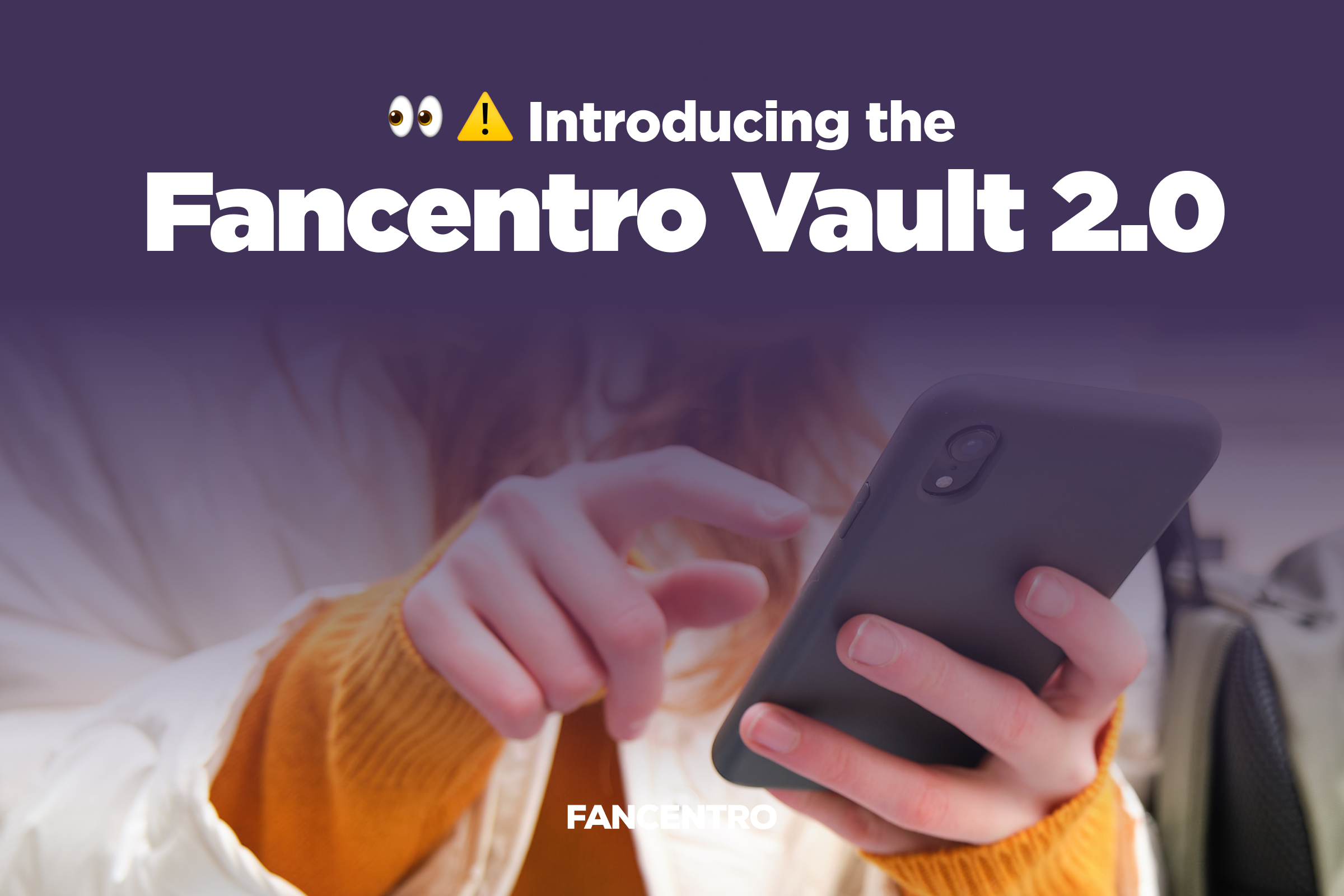 Vault 2.0 Introducing Our Game-Changing Chat Gallery Feature
Say hello to our latest feature – Chat Gallery. It's a media gallery that allows easy access to all content (video/photo) from individual chat threads with your fans. The gallery has a range of features to help you sort, preview and filter content in the most efficient way possible. This way you know exactly what you've been sharing with this fan!
Here's how the filtering of your content works in the Chat Gallery:
Content in the gallery is sorted from newest to oldest, so you can quickly and easily find the latest content. Our filter feature also allows you to sort content based on type (photo/video) and whether it's locked, unlocked (purchased), or free. This means you can easily review what's been sent and efficiently plan your next move.
We also display an indicator of the date each piece of content was sent to the chat room, making it easier to track down specific content. Each piece of content that is not sent as free (locked) will have an indicator of the price, as well as an indicator of whether it has been purchased or not. If you send multiple media files in one message, each file will be shown separately in the gallery. And if a message has a price attached, the thumbnail will display the unlock price.
Lastly, if there are no images in the chat room, we'll show a message in the gallery reflecting that. Alternatively, if there are no images, we'll display a standard placeholder image when you click on the gallery icon.
This new feature is sure to help you to take your content game to the next level.
Check our video walkthrough on Instagram to see how it works!
Want to stay on top of tips, trends, and the latest tools? It's as easy as 1-2-3!
1. Follow our socials @fancentrotribe for new posts, contests, money-making tips, and more!
2. Get the hottest news of every month by signing up for our newsletter!
3. Contact a success coach at success@fancentro.com for one-on-one advice from an expert!