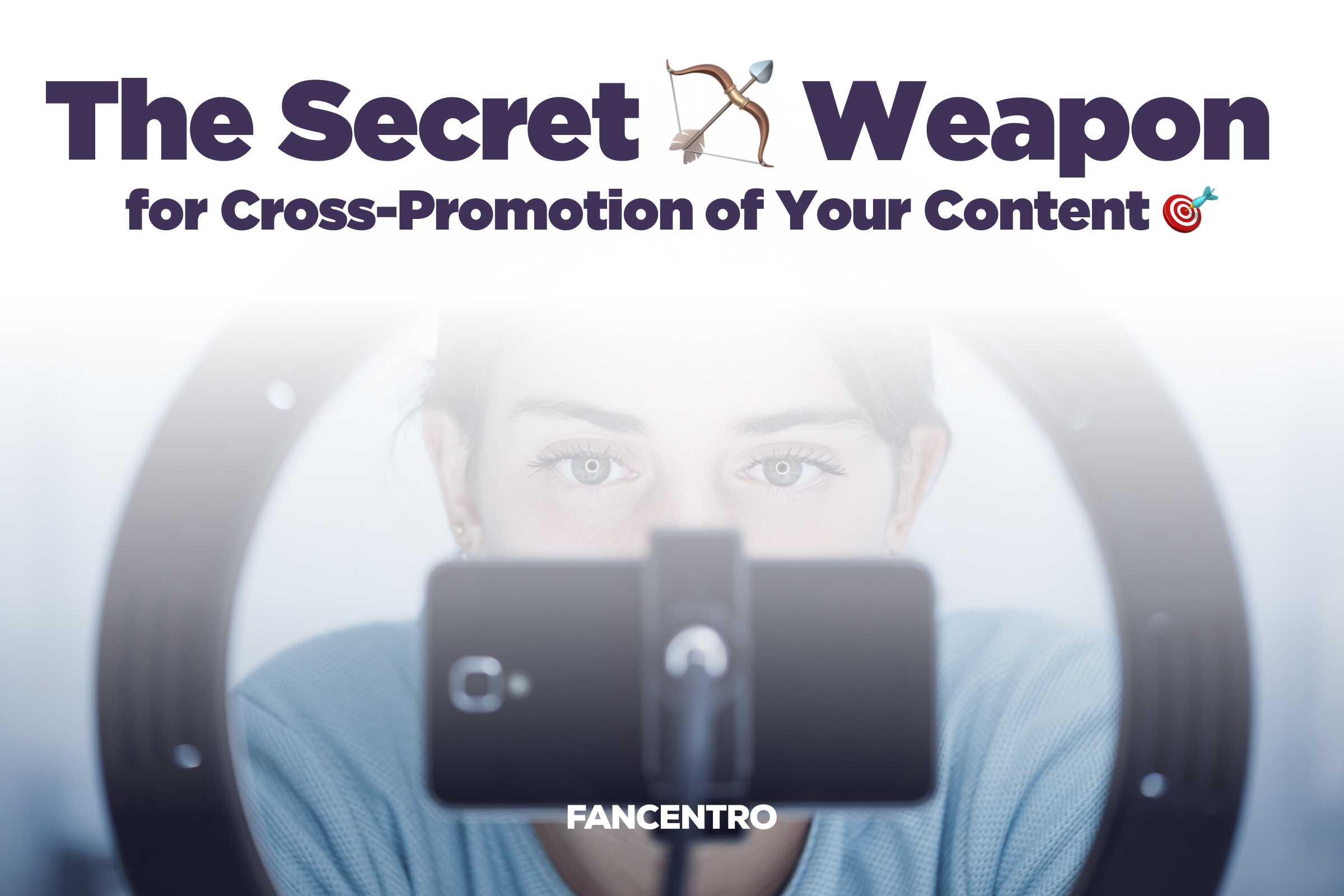 Live Streaming: The Secret Weapon for Cross-Promotion and a Killer Setup
Are you ready to take your content offerings and income to the next level? If you're a content creator looking to expand your audience and reach new heights of success, cross-promoting your content on multiple platforms is necessary. One method that has been gaining popularity among content creators, especially for aiding in cross-promotion, is live streaming.
With its user-friendly interface, a vast network of creators, and numerous monetization options, Fancentro has become a go-to platform for content creators looking to diversify their income streams. But how can you use live streaming to promote your content on Fancentro and grow your audience? Here's how:
Optimize for SEO
Like on any other platform, search engine optimization (SEO) is crucial in making your content discoverable. Use relevant keywords in your profile description and in your content titles to increase the chances of your content appearing in search results. Some SEO keywords and topics that are relevant to content creators on Fancentro include "onlyfans," "adult content," "content marketing," and "influencer marketing."
Use Social Media 
As a content creator, live streaming can be a powerful tool for cross-promotion. Going live on a mainstream platform such as Twitch, TikTok, IG, or YouTube, allows you to reach a wider audience and bring more awareness to your Fancentro content, behind a paywall. By leaning into the possibilities of appealing to a wider audience as an "influencer" or gamer, you will have access to more fans. You can use the live stream on these mainstream platforms to hint at another live stream on Fancentro in the future, where things could transition into something spicier (which can help make you even more, as Fancentro features the option for customizable tip menus!)
Live Streaming & Content Batching 
Live streaming can be a great tool for content batching, allowing you to work more efficiently. You can do a screen recording of your live stream and repurpose that content to sell in your clip store. By doing so, you're creating additional income streams while still providing valuable content to your audience. By working smarter, you'll save time and have more freedom to enjoy the perks of being your own boss and enjoying the rewards of your hard work!
A Success Coach's Guide to Your Streaming Setup
If you're looking to up your streaming game for Fancentro, having a great setup at home or on the go is essential. Fortunately, our Success Coach, Jessica, recommends various tools and equipment available at varying price points that can help you achieve that professional look. From Video Lights, Tripods, 4K Streaming Webcams (such as this and this), Ring Lights, and even Light Bars, having different lighting and filming sources can improve your content's quality. Using equipment like those previously mentioned options helps with mood lighting and establishing a branded "environment" for your streaming. This can help you stand out from other content creators and make your content more memorable.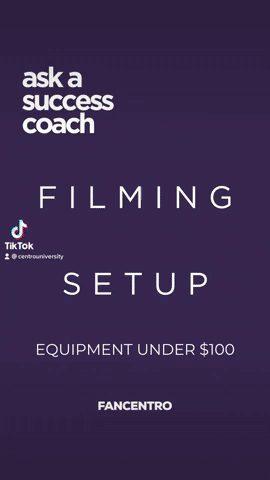 JESSICA'S PRO TIP: When setting up your lighting, the best results come when you set up indirect lighting. If you have multiple light sources, turning the light so that it bounces off the wall will work best, instead of having it all point directly at you!
Use Fancentro
Fancentro is not only a top-tier platform for growing your brand, but offers a variety of monetization options for content creators, including pay-per-view content, subscription-based content, customizable tip menus, and custom content requests. Additionally, going LIVE on Fancentro puts you at the front of the "stories discovery lander" at the top of the Discovery Directory, making you one of the first creators to be discovered when new fans are looking for content. This is a unique opportunity to gain more visibility and increase your chances of reaching a broader audience. The user-friendly interface and a large network of creators provide a one-of-a-kind experience that you won't find anywhere else. Whether you're an established creator or starting out, Fancentro has everything you need to succeed.
Want to stay on top of tips, trends, and the latest tools? It's as easy as 1-2-3!
1. Follow our socials @fancentrotribe for new posts, contests, money-making tips, and more!
2. Get the hottest news of every month by signing up for our newsletter!
3. Contact a success coach at success@fancentro.com for one-on-one advice from an expert!