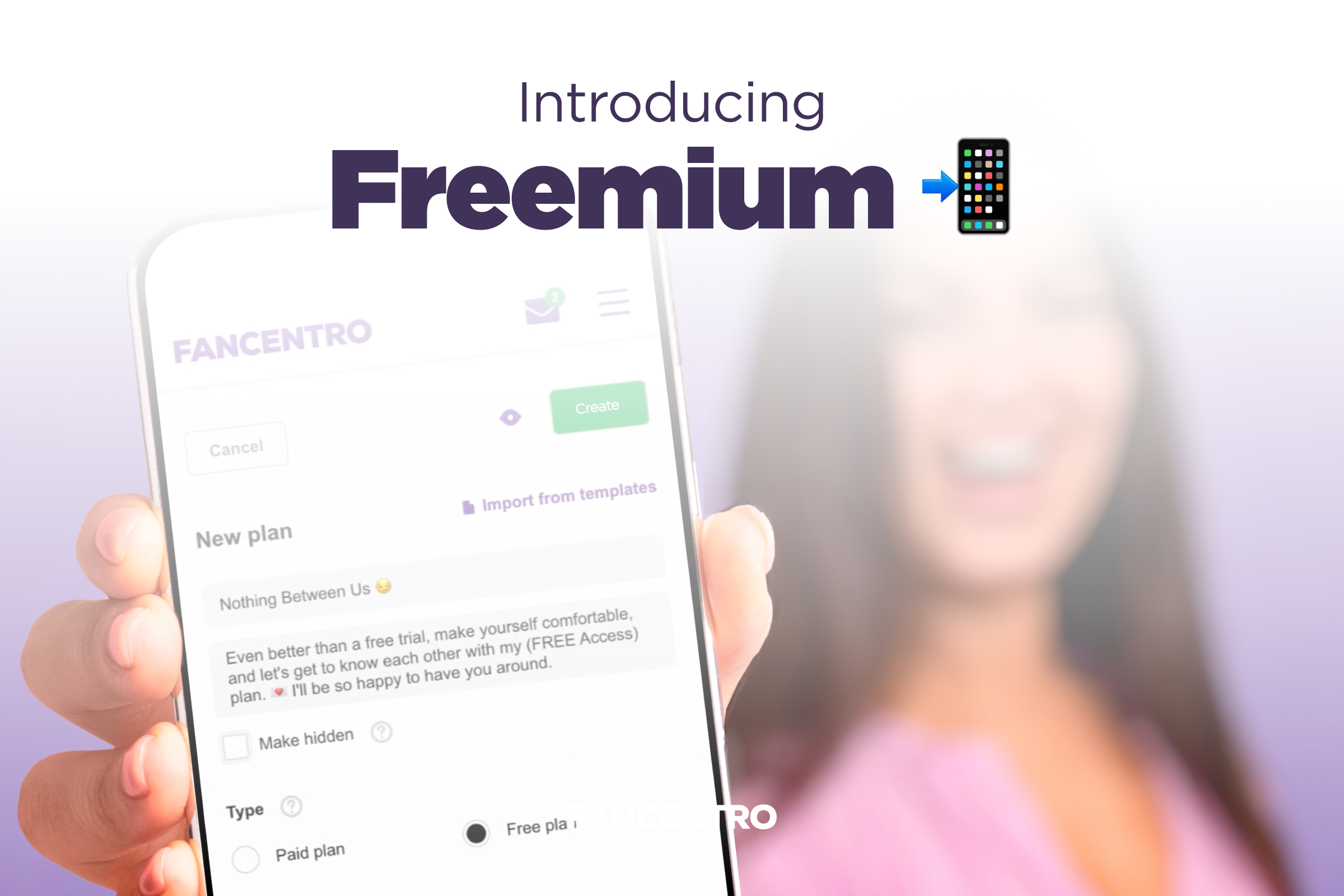 Introducing Freemium
We're always on the lookout for ways to make Fancentro fully equipped to help you expand your empire and make bank! To be a business mogul, you've got to think like one!
Introducing Freemium! With this new pricing plan, you can get fans to subscribe for free, giving them access to the basic features/perks of your Fancentro profile. 
If you're not familiar with why this strategy is effective that's ok. Let's break it down!
Offering a Free Subscription option is a great way for fans to get a taste of what it's like to connect with you. They'll get a feel for an experience with more exclusivity than just being a regular follower which will help develop the relationship a bit more. From there they can, and surely will want to access additional services and content… for a subscription fee. There's the catch! They may also unlock your posts, DMs, and more! 
The Freemium business model offers plenty of ways to make more sales than ever before!

More Fans 
Giving new fans time to get used to your content is a great strategy. Your content will then have the chance to become something that your fans consume on a day-to-day basis, forming the relationship and causing them to want to stick around for more of you!
Fans Scaling
Most likely fans will scale with your services over time, it's pretty typical human behavior. Their actual 'need for more' and sense of comfort will scale too. When a user gets to that point, they might understand that the things they have and see are not enough with their free 'limited service edition'. They'll want something a bit more exclusive to satiate their cravings. 
PRO TIP: Since you'll be able to post, and stream for free+paid and for paid fans only, (deciding which content to show = teasing free subs, leaving really special stuff for premium members) be really strategic so that your free pricing plan subscribers will want to convert. 
*It's important to note that your free subscription option should contain elements of a premium subscription experience so that your fans will want more, upgrade their subscription, or purchase something additional.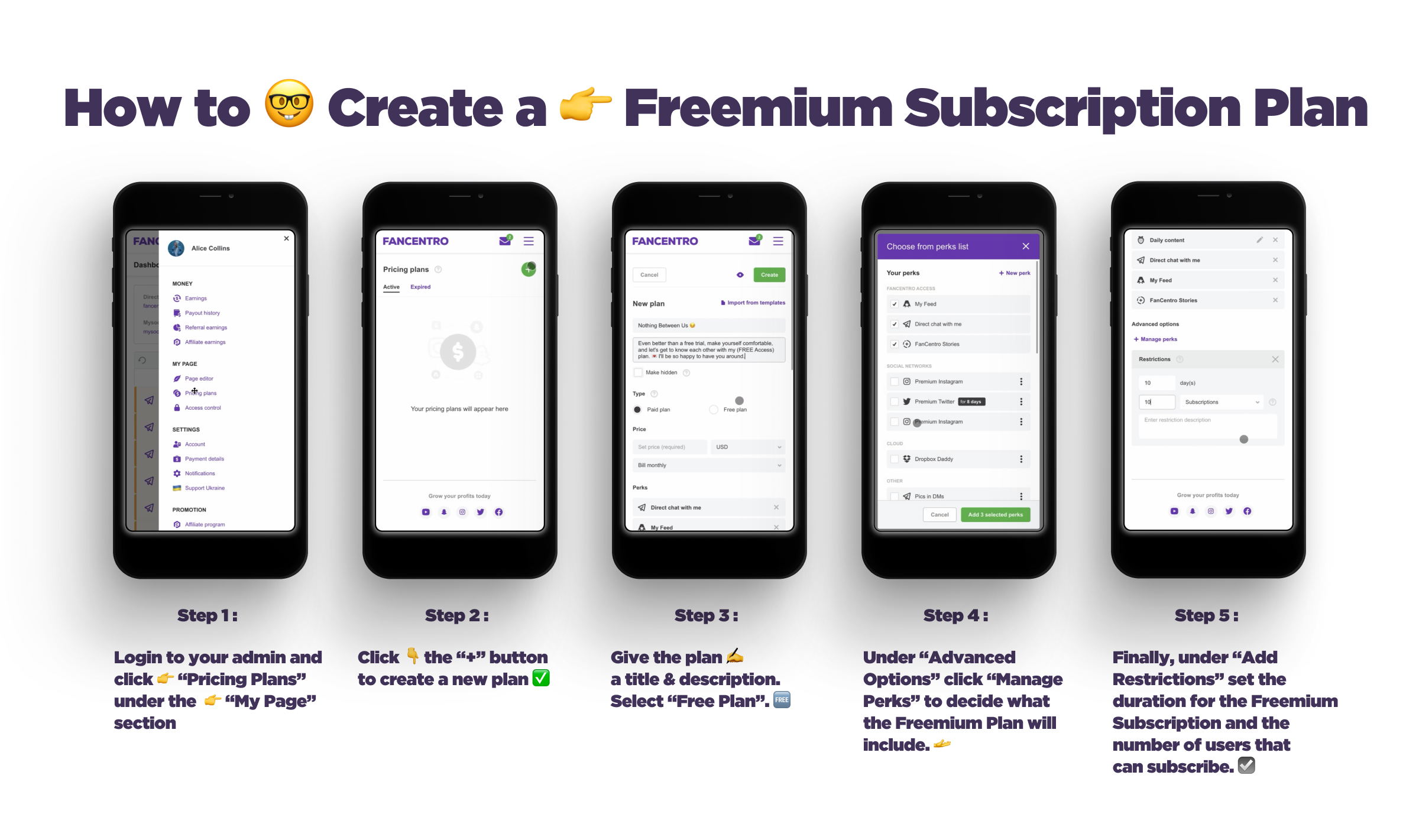 To really kick things off and make the most of this killer strategy, mass DM your free subscribers, create posts and stories, and go live just for them. By engaging with them, you'll be able to generate more conversions and reach your monetary goals with ease!
Want to stay on top of tips, trends, and the latest tools? It's as easy as 1-2-3!
1. Follow our socials @fancentrotribe for new posts, contests, money-making tips, and more!
2. Get the hottest news of every month by signing up for our newsletter!
3. Contact a success coach at success@fancentro.com for one-on-one advice from an expert!