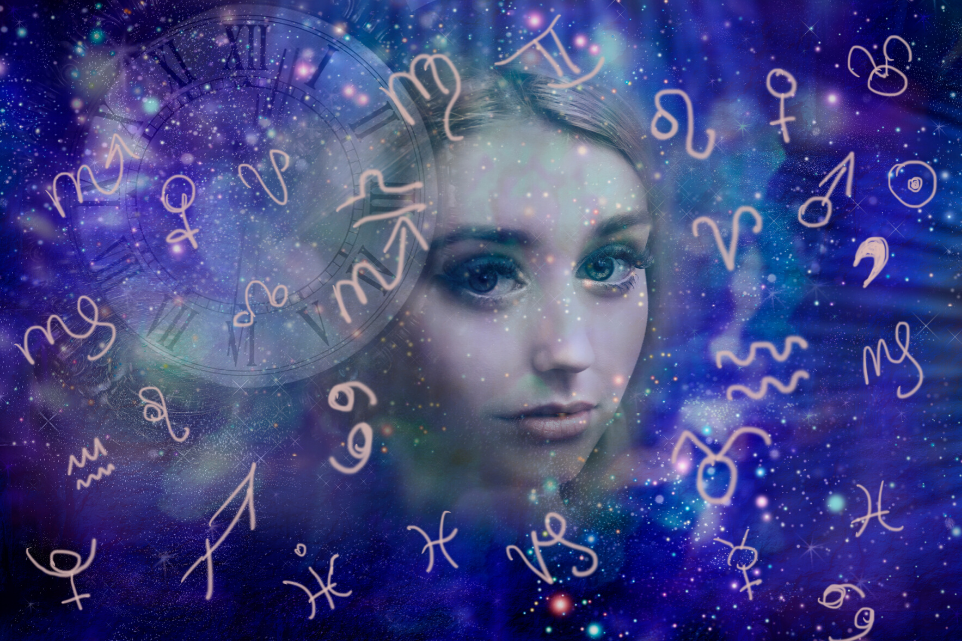 Your Weekly Horoscope!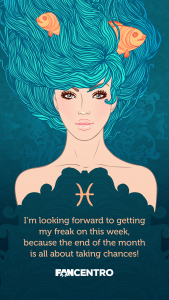 Pisces girls can look forward to getting their freak on this week, because the end of the month is all about taking chances! Whether you're looking to bump up your shows, take a dive into a new venture (uploading some clips, maybe?) or trying out a new and interesting relationship, it's time to shoot your shot. We're not saying you're going to score a perfect 10 on everything you do, but taking the risk is better than regret!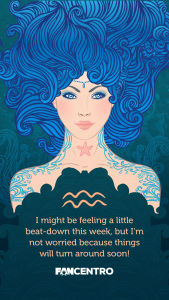 If you're feeling a little beat-down, Aquarius, don't worry, things will turn around, soon! Mercury has been casting some shadows over your sign, which means that lately it feels like you can't win, but the good news is that harmful spin will be out of the way as soon as the month is out! Keep plugging away, because even if it doesn't feel like it, your luck is about to change.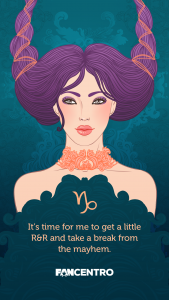 Capricorn beauties, it's time for a little R&R. You can chill out and take it kinda easy this week, because the stars are giving you a little break from mayhem. A great way to use your downtime? Plan your attack on March, because you're about to be in for a MAJOR change in close relationships, not to mention a business boom unlike anything this year has served up so far!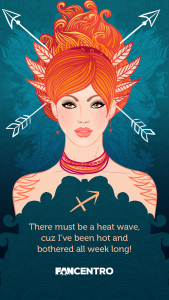 Having a heat wave, Sagittarius? You've been hot and bothered all month long, whether it's feeling extra spicy on cam or getting red with rage over life's inconveniences. The heat that has prevailed over your sign will start to die down a bit in the next week, so you may feel a bit cooler in the head, but that chill will not extend to the bedroom. Keep it on fire and your fans will thank you.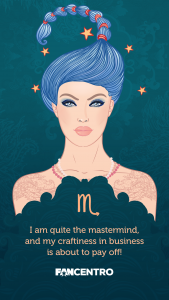 Scorpio ladies are quite the masterminds, and your craftiness in business is about to pay off! Embark on a new strategy this week–you're going to be feeling super motivated, so this is the perfect time to push yourself and polish your game plan. Don't hesitate to put yourself out there, because the stars are gonna make sure it pays off!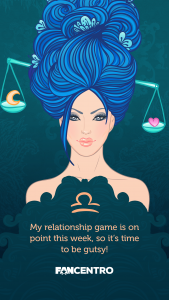 Hey, Libra bitches! Your relationship game is on point this week, so it's time to be gutsy! We're not telling you to go off on a drunk-dialing spree, but a few tipsy texts might pay off in a big way. As long as you don't go overboard, a little bravery can fuel big changes in the love department for you.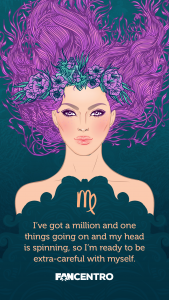 Virgo, the stars have definitely exhausted you lately! You've got a million and one things going on and your head is spinning, so be extra gentle with yourself. Some self-care is definitely in order, and this would be a great week to tweak your look. Right now your instincts are speaking the truth, so if there's a little voice telling you to go for a bold new color or a fierce face it would be wise to listen.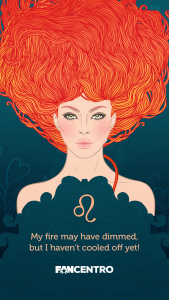 Leo, your fire may have dimmed, but you're not cooled off yet! Use the end of the month as a time to reflect on what your temper got right AND wrong over the past few weeks. You're the first to admit that your tongue may have gotten you in trouble a few times lately, and reflection is in order to avoid any permanent damages to your close relationships. If you've been a bit sharp lately, you might want to eat a big slice of humble pie and say you're sorry.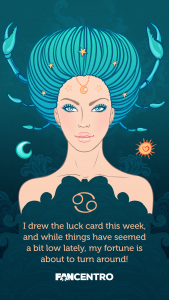 Cancer babes drew the luck card this week, and while things have seemed a bit low lately, your fortune is about to turn around! Play no games in relationships, but where your business is concerned, playing it fast and furious is going to feel amazing. With nothing but four-leaf clovers hanging over your head, take those risks, and more importantly put in extra work exactly where you want it to pay off!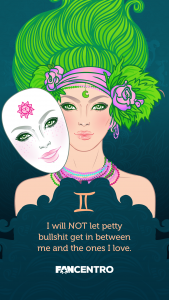 What's good, Gemini? You've been feeling off lately, and a bit bummed about some distance with your besties. Whatever you do, do NOT let petty bullshit get in between you and the ones you love. You and your girls may be growing, but you're not growing apart, so let your relationships develop and bloom without feeling the sting of rejection. It's only temporary, and you'll be back out for ladies' night before you know it.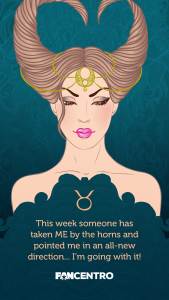 Taurus, this month someone has taken YOU by the horns and pointed you in an all-new direction…go with it! Even though some unexpected surprises may have cropped up, it's all part of a bigger plan to get you exactly where you need to be for some sweet, sweet success. Don't shy away from new experiences, embrace them and you'll be on your way to something amazing.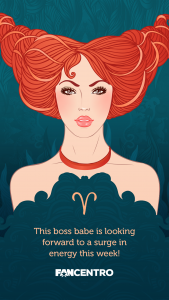 Aries boss babes can look forward to a surge in energy this week! Your body and mind are both flowing in a very positive way and it might be almost too much to handle. Don't stress if you start to see things coming at you in all different directions…you're definitely feeling up and you can handle it. The trick is to make sure there's not too much on your plate; saying no every once in awhile will be key as the month winds to a close.