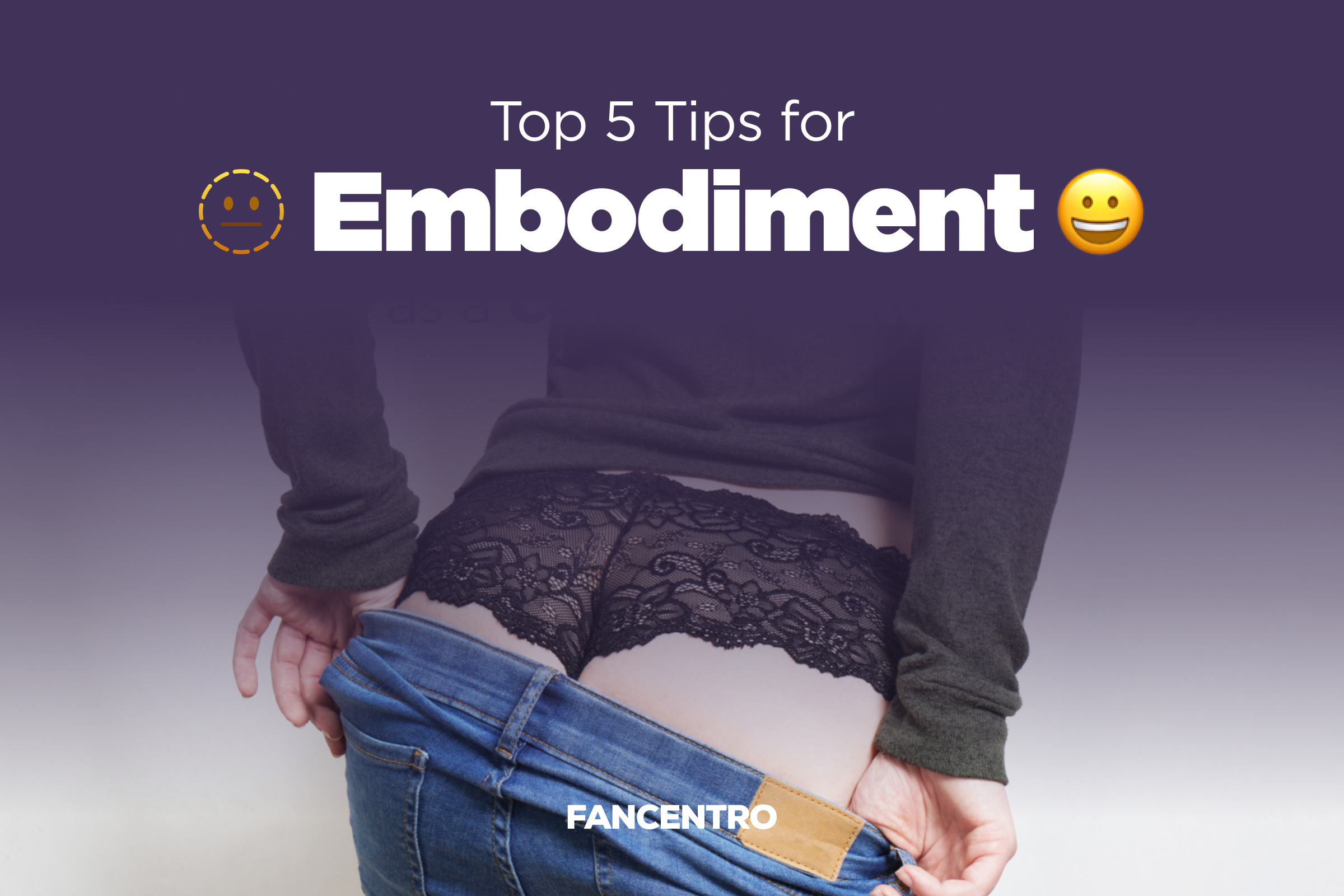 Why Connecting With Your Body is Important for Content Creators
There are a lot of mental health and wellness 'buzzwords' floating around on the internet right now. It's been amazing to see a shift from stigma to openness and normalization about these topics! As content creators, we are all hoping for more of these stigmas and taboos to be eradicated, so we can all get behind the movement & usher more open conversations into being. It's important to break down these topics in a way that is easier to digest, so they can actually make our lives better! So let's start with embodiment and the way it can affect your relationship with your work as a content creator!
What is embodiment?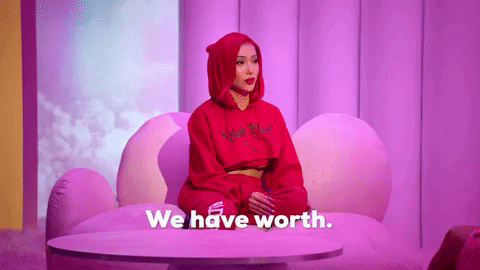 Embodiment is the way we are in the world, and our embodiment is heavily influenced by who we have been allowed to be. Many of us have complicated relationships with our bodies- we can experience a disconnection, stress or pain as a result of colonization, racism, sexism and the patriarchy. These are all systems in place that rank certain bodies as less valuable, less beautiful or human than others. By embracing embodiment and learning how to be present in our bodies, we can start to break free from these toxic systems. Instead of seeing our bodies as a problem, in the ways that we've been taught to, we can learn to feel safe, alive and at home in our bodies. From this place, only good things will flow!
How do I practice embodiment?
It all starts with awareness- your body is constantly communicating with you in subtle ways. Try to sense, listen, pay attention and make room for the bodily knowings that are making themselves known to you, without disconnecting from them or seeing them as a problem to be managed, but as something that can allow you to be in more connection with yourself! All feelings and experiences in your body deserve space! It's all about approaching yourself with love and a nurturing energy. Similar to pleasure, you do not have to wait for someone else to take the time to give it to you- you have everything you need to start giving it to yourself!
How does embodiment benefit my work as a content creator?
Choosing embodiment and full connection with yourself, when there are a lot of forces working against you is an act of great bravery, and it is worth fighting for! As a content creator we can approach this in a few practical ways. Here are our top 5 ways you can start practicing today:
Embracing your desire without judgment
Listening to when your body needs rest, and taking the time to recharge.
Asking yourself what kinds of boundaries you need with your fans and honoring those boundaries. Know that the right fans will respect your autonomy and needs.
Building a work schedule that allows you to get everything done while still prioritizing your health and time to disconnect. Find what rhythms of work/life work best for you!
Take time to find out what feels good in your body. This can help you know what kind of content makes you feel empowered. You shouldn't have to disconnect from yourself to make magnetic content!
When we enter into connection with ourselves it becomes so much easier to enter into deeper connection with all other things. While learning about wellness and practicing embodiment may not seem like a marketing strategy or the 'typical' approach to growing as a content creator, reaching your goals quicker, it's actually the first place to start!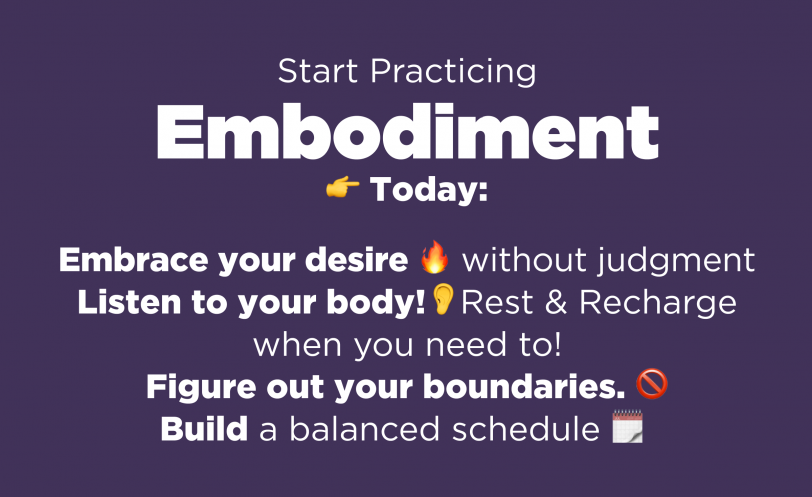 Want to stay on top of tips, trends, and the latest tools? It's as easy as 1-2-3!
Follow our socials @fancentrotribe for new posts, contests, money-making tips, and more!

Get the hottest news of every month by signing up for our newsletter!

Contact a success coach at success@fancentro.com for one-on-one advice from an expert!