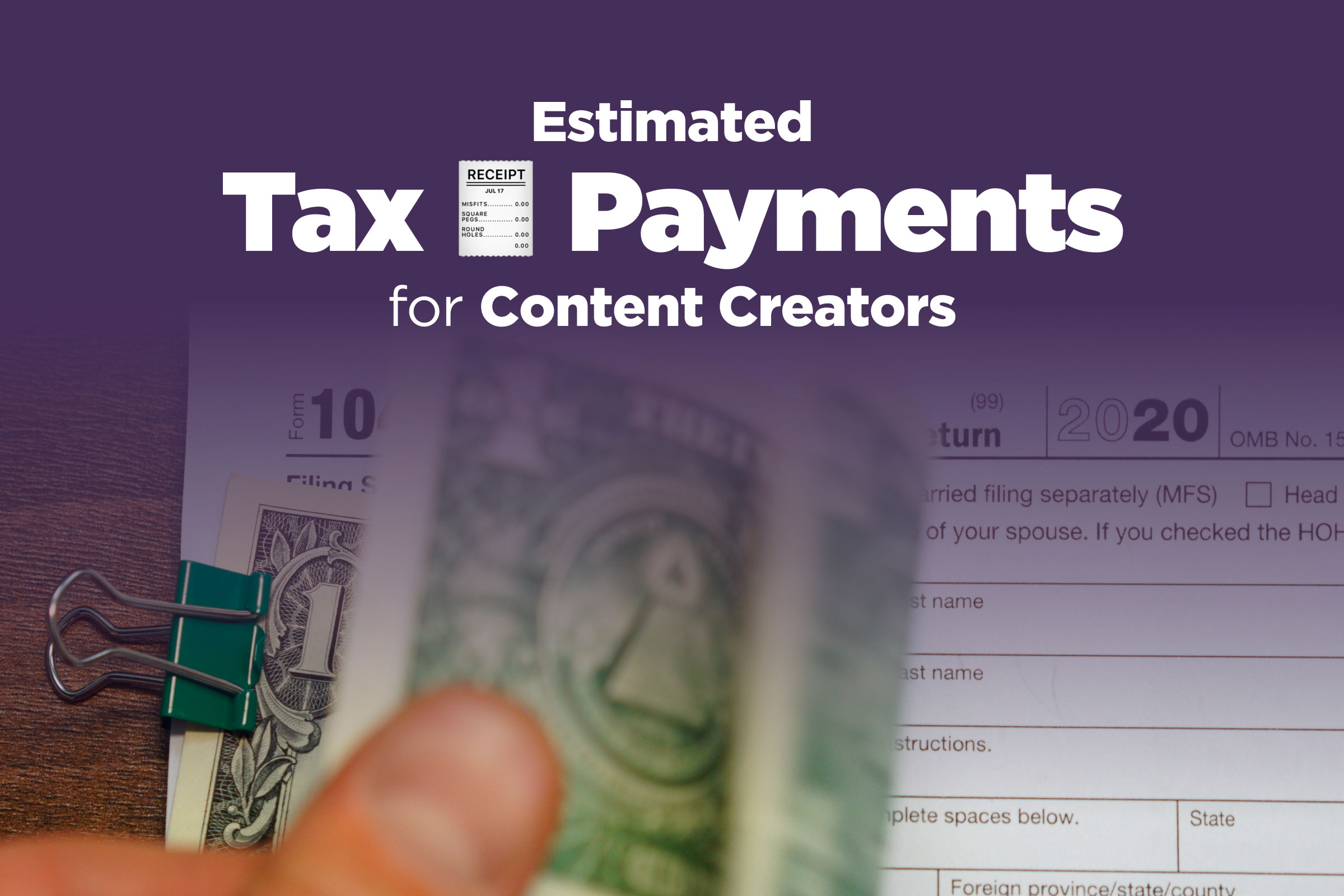 Estimated Tax Payments for Content Creators with Katherine Studley
As a content creator, entrepreneurial boss babe, figuring out how to deal with taxes can be…well, taxing. But it doesn't have to be something that you figure out alone.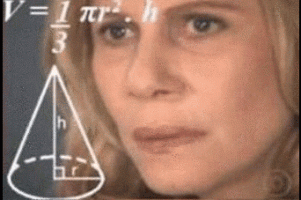 If you've been with the Fancentro tribe for a little while, you'll remember the Income Tax Basics for American Adult Content Creators webinar we hosted with tax accountant and content creator, Katherine Studley. She's an incredible ally for the 'Spicy Community' and is playing a huge role in making professional tax advice safe and accessible to content creators. 
We've recruited her to share her expertise, as the third Estimated Tax Payments are due for self-employed individuals on September 15th…(that's this week!) In case this is news to you, take a bit of time to check out this quick overview on what the heck these payments are, why they're important and how to prepare for the next set of payments if you weren't ready for these one!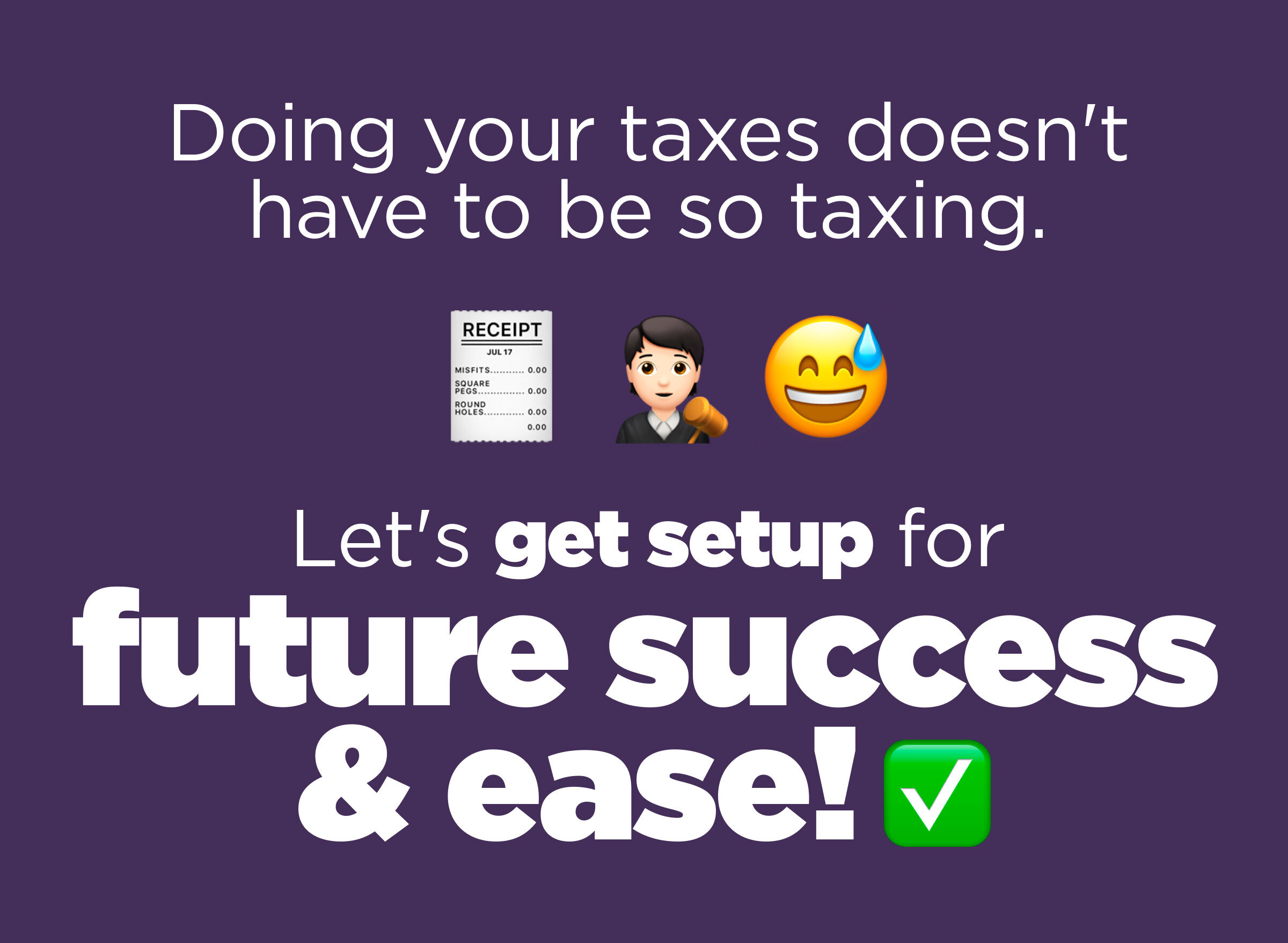 Q: Can you break down what Estimated Tax Payments are for someone who has never had to file before?
A: The IRS expects taxpayers to pay tax "as you go". When you have a W-2 job your employer withholds federal and state employment taxes on your behalf but as a sole proprietor (aka anyone who earns a 1099-NEC) there is no automatic withholding ,so the IRS expects you to make tax payments quarterly. 
If you filed last year as a self employed individual you need to pay the amount populated on form 1040-ES (likely included in your 2021 filing) Basically, you should pay in 100% of your last year tax bill divided by 4 OR 110% of your last year's tax bill divided by 4 if your AGI (line 11 on form 1040) is over $150,000. 
If this is your first year earning income as a self-employed individual you will have to make an educated guess on how much your business will earn during the year. The IRS says you can pay with 90% of your estimated current tax bill or 100% of your prior tax bill. AH! I know it's so confusing, make sure to speak with a tax professional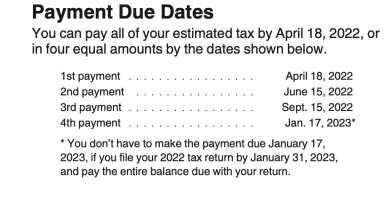 Q: What is the benefit of filing Estimated Tax Payments in September vs saving all filing for the spring?
A: Paying an estimate in September helps you to get ahead on your tax bill so you don't owe as much in one lump sum in April. You can also avoid underpayment penalties by making estimated tax payments. Underpayment penalties are a percentage of your tax bill. (If you don't make estimated tax payments it's not the end of the world. The fees will be added to your total tax bill in April, I usually see fees for $75-$600 but it varies depending on the amount you're supposed to owe)
Q: What can I do to be prepared? What do I do if I haven't been thinking about taxes at all and haven't set any money aside?
A: The best way to prepare is to continuously track your income and expenses so you know exactly where your business stands. I recommend using a spreadsheet, Quickbooks or even a notebook – just as long as you're aware of your latest income and expenses. Make sure to start a separate bank account for your business income and expenses, use the corresponding debit card for business related purchases. It's a simple and easy way to make your life easier as a small business owner.
If today is the first day this has ever crossed your mind – start today! It's never too late.
Q: How can I start calculating how much money to set aside for the next big tax payment I will have to make?
A: You should plan to save 25-30% of every "cash out" for taxes. It's likely you'll actually over save using this strategy but your future self will thank you 😉 
Q: Is it better to file & make the payment on my own or is there someone who can assist me? What kind of paperwork is necessary/what documentation will be needed from me? 
A: If you're earning self employment income (aka you receive a 1099-NEC) I highly advise seeking a tax professional. I see a lot of clients miss huge deductions or make mistakes when they prepare on their own. Now that you're a small business owner your tax preparation is a write off anyways!
A tax preparer will need:
Your ID front and back for e-filing purposes

Organized 1099-NECs and cash income

Annual expenses broken out by category (can be on paper, spreadsheet or Quickbooks)

Any other tax documents (W-2s, tuition statements, 1099-INT, 1099-DIV, K-1s, etc.)
Q: Any advice for someone who always feels like procrastinating taking care of these more tedious, money-related tasks?
A: I feel it! As an entrepreneur it's important you know exactly who you are as an individual and plan accordingly. For example, if you *know* you're never going to update your business expenses, it might be worth it to invest in a bookkeeper or delegate the task to an assistant. 
Here is a Link to Katherine's calendar if you'd like to set up a meeting with her!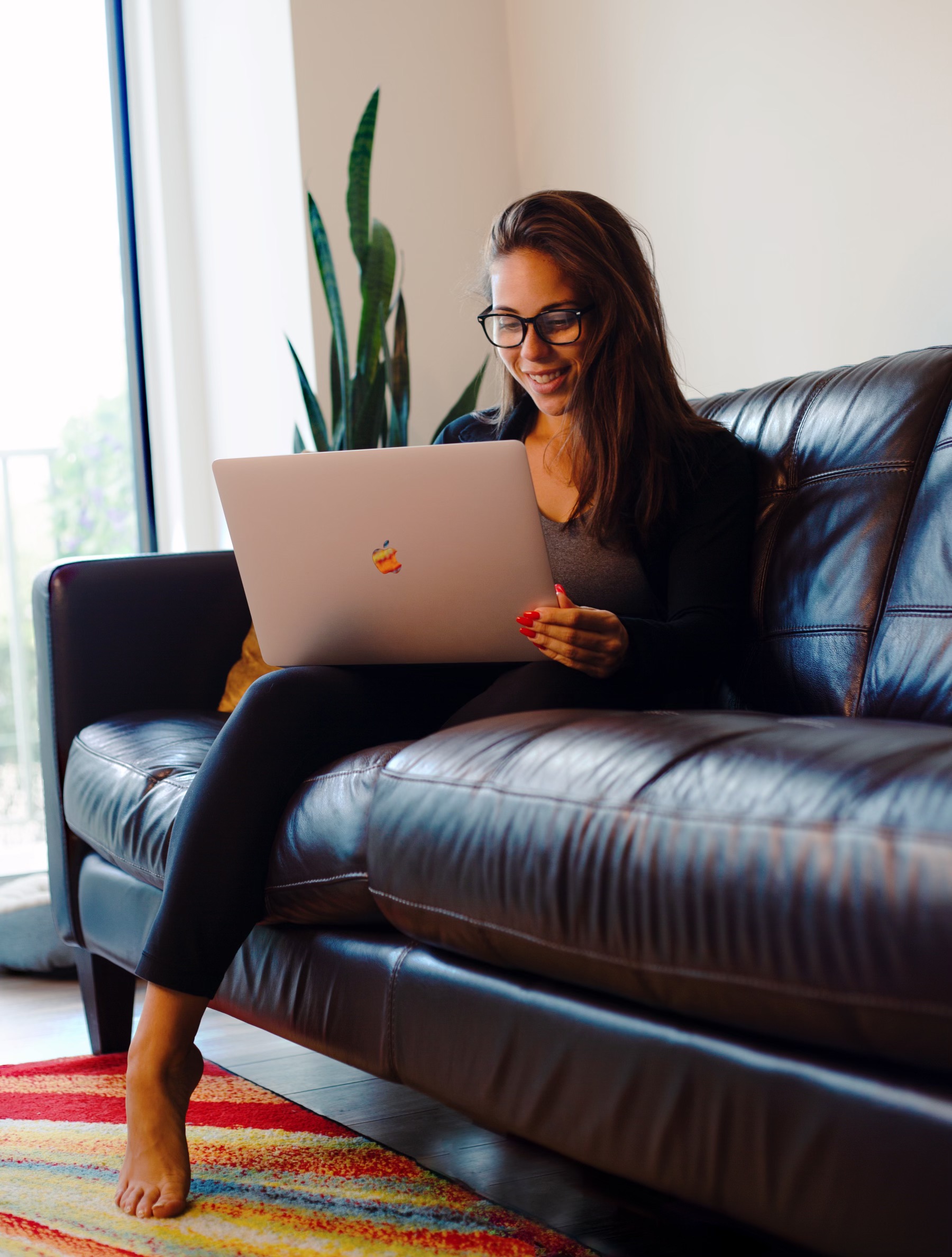 Want to stay on top of tips, trends, and the latest tools? It's as easy as 1-2-3!
Follow

our socials

@fancentrotribe

for new posts, contests, money-making tips, and more!

Get the hottest news of every month by signing up for our

newsletter

!

Contact a success coach at success@fancentro.com for one-on-one advice from an expert!