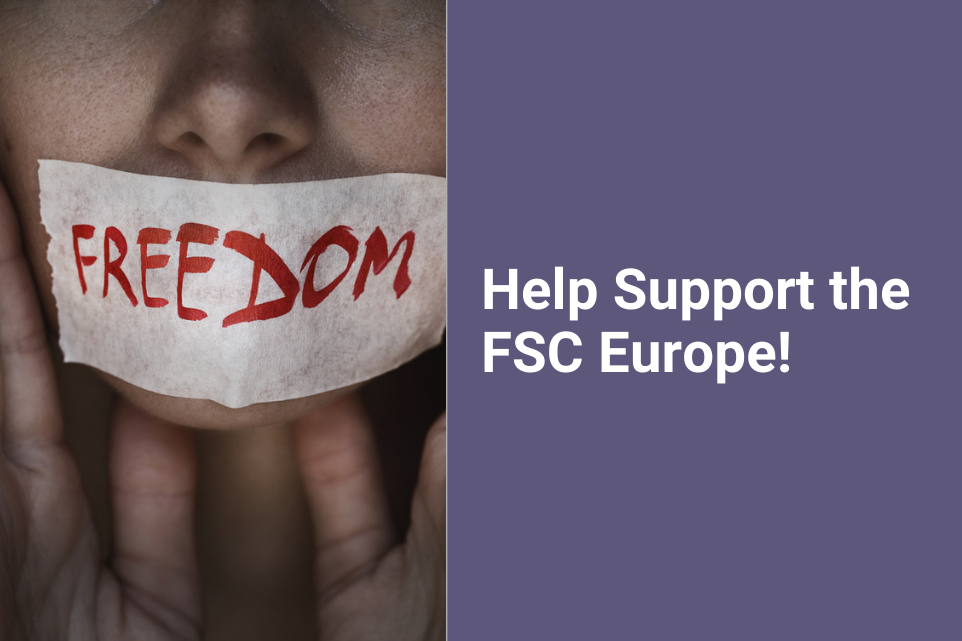 Help Support the FSC Europe!
The Free Speech Coalition (FSC) has made it their mission to protect the rights and freedoms of the adult industry in North America. They offer a multitude of services and support options to help protect industry newcomers and provide empowerment to sex workers.
Now that same support is coming to Europe.
Inspired by their North American counterpart, FSC Europe will focus on protecting the rights and freedoms of sex workers throughout Europe. Their goal is to create a powerful network and provide a voice for sex workers in order to fight legislation and inform public opinion. Additionally, they are dedicated to providing education and other beneficial resources.
FSC Europe is launching two initiatives to bring European influencers the information they need to get involved.
Petition for a safer digital space against discrimination on social media 
According to the European Commission, online platforms are no longer optional, but an essential part of our lives, livelihoods, and economies.The European Commission's Digital Services Act and Digital Markets Act (DSA) is working toward building a safer environment for those who use these services every day. Unfortunately, sex workers are not among the groups they are seeking to protect, and the repression of sexual expression on these platforms is slowly but surely erasing the contributions of those who work in the adult industry.
The petition put forth by FSC Europe demands that sex is no longer demonized, but seen as a natural part of everyone's life and equally worthy of protection under the DSA. It can help ensure that the DSA puts the proper safeguards in place to prevent discrimination of sex workers and provide clear and explicit explanations if and when content is removed based on sexual content.
You can sign the petition here.
Industry survey to gather information and supporters for FSC Europe
This survey was designed to determine current pressing topics in the adult industry and what the FSC should address in order to make a proactive change. The goal is to collect opinions from the European adult industry to identify their needs and understand how the FSC Europe can help create a stronger network.
They are seeking the opinions of producers and directors, performers, distributors, and any other adult industry workers.
You can participate in the survey here.