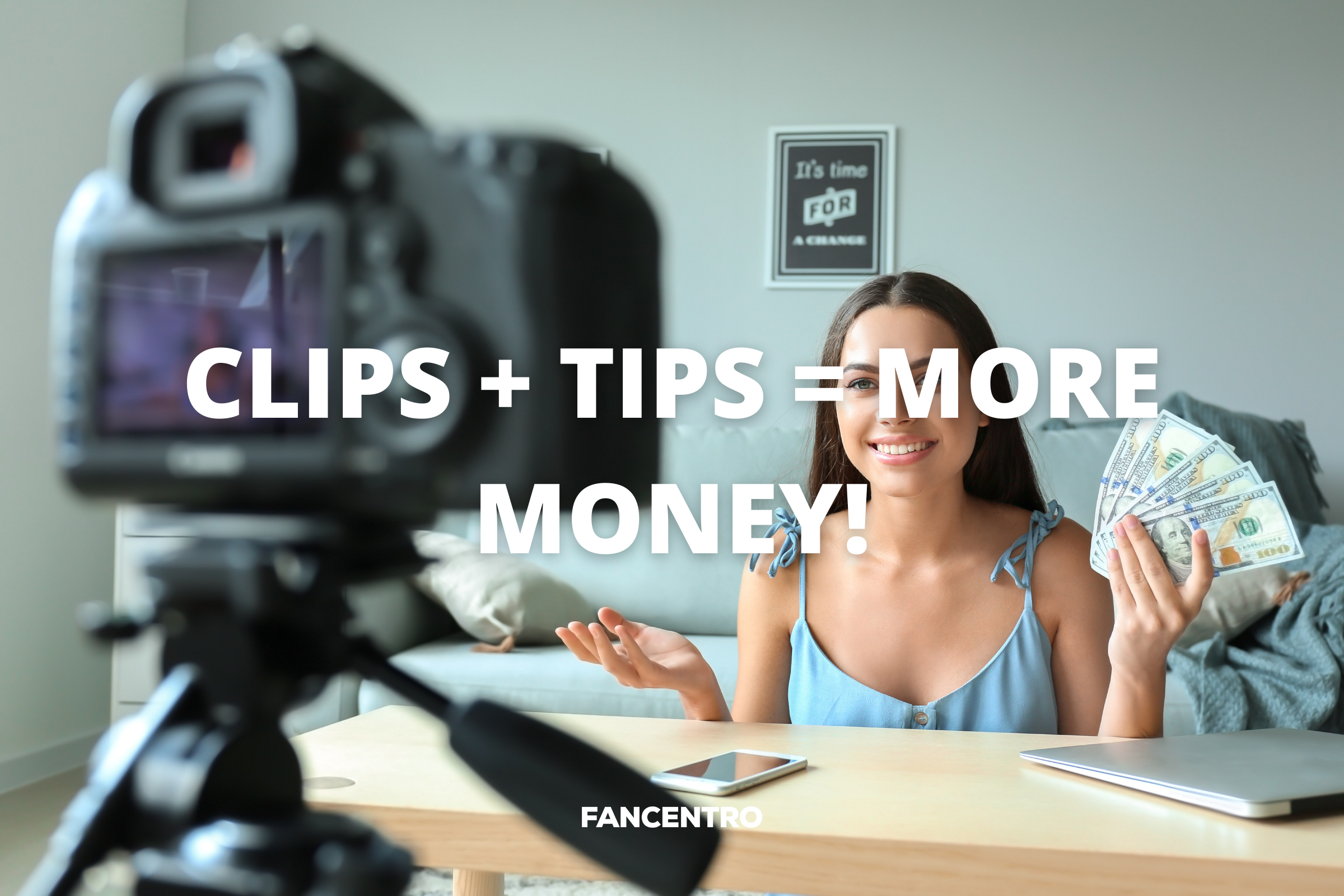 Clips + Tips = More Money!
Boost your Clip Sales! 
There's a new way to boost your clip sales on Fancentro. Instead of having the clips featured under a separate button on your page, your clips are now displayed directly on your page! Fans can see the cover of your clip on your page and then click directly underneath to purchase it. They no longer need to seek out your clip store to find all of your tantalizing clips. There is also a very useful filter button on the page that lets fans choose whether to see "All", "Posts", or "Clips", so they can customize their experience on your page. Of course, having your clips more prominently on display means more potential revenue coming in from clip sales!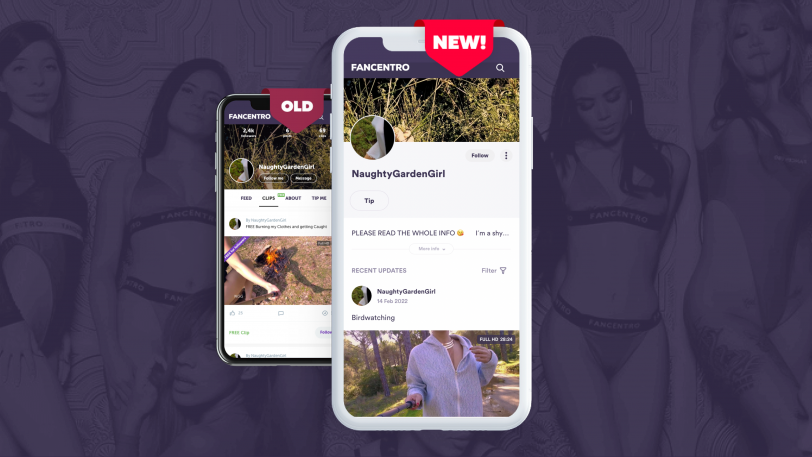 Unlimited Tips!
Don't forget the other fantastic way you can earn on Fancentro – tips! You can earn more tips on Fancentro than you can on any other site. Fancentro has always had no limits on the amount of tips you can receive. Fans can gift you whatever amount they please. Of course, more tips are always welcome! 
Fancentro always has the best ways for you to earn more. With all these tools and support, success is easy to achieve! 
Want to stay on top of tips, trends, and the latest tools? It's easy as 1-2-3!
Follow our socials @fancentrotribe for new posts, contests, money-making tips, and more!
Get the hottest news of every month by signing up for our newsletter!
Contact a success coach at success@fancentro.com for one-on-one advice from an expert!