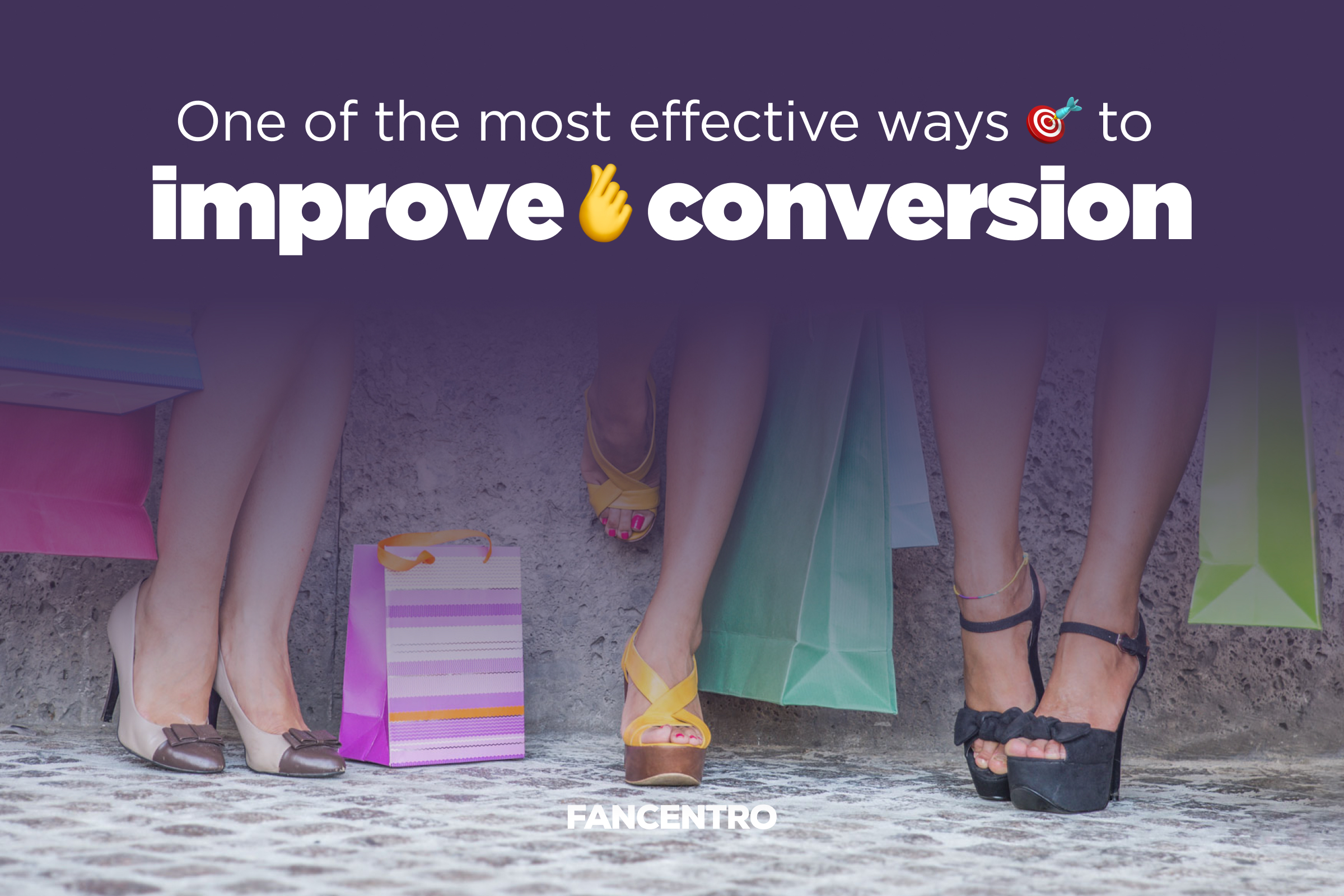 Must-Know Sales Funnels!
One of the most effective ways to improve conversion on your FanCentro page is to understand the value of sales funnels and how to use them. Once you master sales funnels you'll cut down on time and see a big increase in income!
FanCentro is FULL of tools that were designed not only to help you sell content, but also to convert your free followers into paid subscribers.
What is a sales funnel?
A sales funnel is a strategy that allows you to anticipate the journey your fans take when they buy your content. Buying and selling isn't just a straight line from A to B, you need to guide your potential subscribers through the process in order to score the sale. Each layer of the sales funnel builds on the last until the sale is complete.
Is a sales funnel necessary for every sale? Nope — some people are impulse buyers and others just automatically know what they want, but there is a big chunk of buyers who need a little extra push to make it from the pitch to the sale.
Here's a simple example of how a sales funnel works. Let's say you own a store on a busy street. Your product, marketing, and display will be at the top of the funnel, because that is what will encourage people to come into your store. The second tier of your sales funnel will be the ability to browse through the merchandise. Once the customer finds something they'd like to buy, they will begin the buying process. At this point, the upsell occurs, where you offer the customer an additional option to make the sale even bigger. Finally they complete the purchase and you have a brand new sale.
So how does that work for an influencer?
It's pretty simple!
Fans see your content promoted.
They visit your page to see more examples of your content.
They find something they'd like to subscribe to.
They visit your subscription offers and see that the subscription includes perks that increase the value of the offer.
You get a new subscriber!
Like I said, our features were MADE for creating effective sales funnels, so let's dive into the best ones to use to help improve conversion and up your sales!
Creating a DM Sales Funnel
Your DMs are an incredible way to build up some passive income, introduce fans to your content, and increase conversion. When a fan follows you for free they LOVE to get a DM welcoming them to your page. Here's how you can work that to your advantage.
Ask fans to follow your page. That's the first step, and it's easy because following is free! Make sure to let everyone know that if they follow you they'll get a special treat as an incentive.
Open up your DMs and create a mass DM for your free followers. Send them a welcome message with ONE piece of free content attached. It can be a picture, a small clip, whatever you want. Not only will your fans be happy, they'll be warmed up to your content, and believe me they're gonna want more!
After you send one piece of free content you can follow up with another DM, this time with a piece of locked content. Remember this is all a journey to get fans to subscribe, so it might seem slow, but you'll be earning money along the way because every time your message is unlocked you'll get $$$.
Now it's time for the conversion to happen! Send a third DM to tell fans about a special subscription offer. You can give them a discount, create a subscription offer that contains an awesome perk, whatever you like! It's always a good idea to give fans a deal at this stage because once they choose to buy that offer they're no longer followers, they're paid subscribers!
Creating a Live Stream Sales Funnel
Once again, your followers are the key to making this funnel work, so make sure you're spending plenty of time asking people to follow you for free.
Live stream has a cool little function you may not know about. You can start a stream for both your free followers AND your paid subscribers and then switch it off for followers midway through. The only way they'll be able to rejoin the stream is by clicking SUBSCRIBE! Here's how to work that to your advantage.
Promote your HOTTEST live stream ever. Make sure you get a ton of buzz going and let everyone know that both your free fans and your subscribers are welcome to join in on the fun.
Now here's how you're going to make the sale! When the show starts, make sure that you get everyone really warmed up…because a few minutes in, it's going to switch from a free event to a subscribers-only event. And the only way fans can keep watching is to subscribe to your content! If your free show is hot enough (but not too hot!) your followers are going to be EXTREMELY interested in what comes next…boom! A sale for you.
Creating a Stories Sales Funnel
A sales funnel for Stories is a little more straightforward, and the best part is you can do it not once, but SEVERAL times per day. While DM and Live stream funnels require a little legwork, Stories sales funnels are super easy!
To begin, there are three groups you can post Stories for:
Public
Followers only
Subscribers only
And for each of these groups, there is a formula for posting that will guide them toward the next step.
Here's how it works!
For the Public: Post a public Story as a warm up. The Story should be 100% vanilla, but with the promise of something more. Beach posts, after gym selfies, and party shots are the perfect way to intrigue your public without giving away too much. And that's great, because you want them to be interested enough to follow you for free and see what else you're sharing. This part of the funnel is purely to convert your public viewers into free follows.
For Followers: Now that you've (hopefully!) converted a few more free followers, it's time to give them a treat. Your follower-only posts are going to be a little spicier than a public post, but you're still going to keep things pretty PG-13. Lingerie pics, teasers, and toys are great things to post for followers. You want to be sure to give them a little something to get excited about, because the next step is to convert them to paying subscribers. A teasing Story needs to get them interested enough to click that Subscribe button, so it's also a great idea to let them know exactly what they'll see if they take the plunge and subscribe. If you post a lingerie pic, let them know that you'll be taking it all off in your Subscriber Story…if you show them a toy, tell them exactly how you're going to be using it in your Subscriber Story. All of this will guide your fans toward taking the next step.
For Subscribers: Now that you're at the Subscriber phase, all bets are off! You are free to post the hottest content you can think of, and make sure that all of those converted fans are happy that they stuck around!